Here's your first look at Disney's new Star Wars land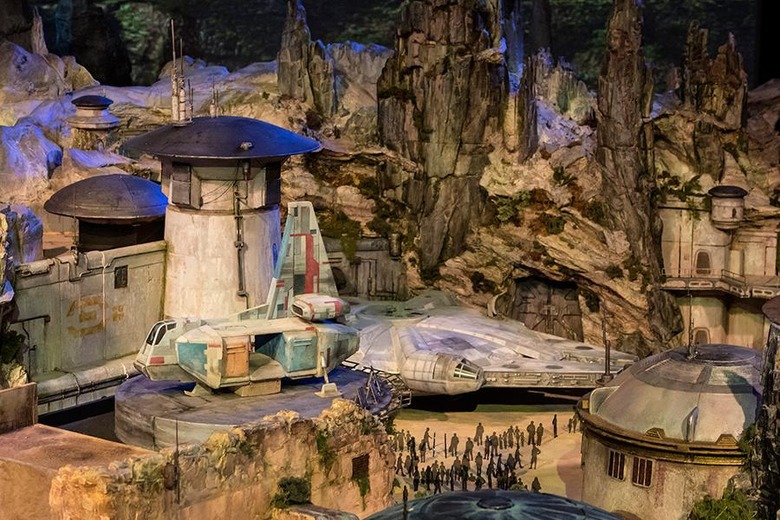 With the Star Wars brand now part of Disney's portfolio, it's no surprise that Mickey Mouse and company are looking to utilize the franchise in every way possible. More immediately, this has translated to yearly movie releases like The Force Awakens and Rogue One, but Disney also has some bigger projects in the pipeline. Specifically, it's planning to open up new parks based on the Star Wars universe at both Disneyland in California and Disney World in Florida, and today the company has given us our first look at those incoming parks.
At the moment, there's no real world progress that Disney is willing to share. Instead, Disney today showed off a model of these new parks, noting that the model will be on display at the 2017 D23 Expo this weekend. We're given a brief flyover of the model in the video you see below.
"Both Star Wars-inspired lands will transport guests to a never-before-seen planet, a remote trading port and one of the last stops before Wild Space, where Star Wars characters and their stories come to life," Disney explains in today's announcement. These Star Wars lands don't have names yet, but hopefully now that their physical appearance has seemingly been nailed down, we'll get a name soon.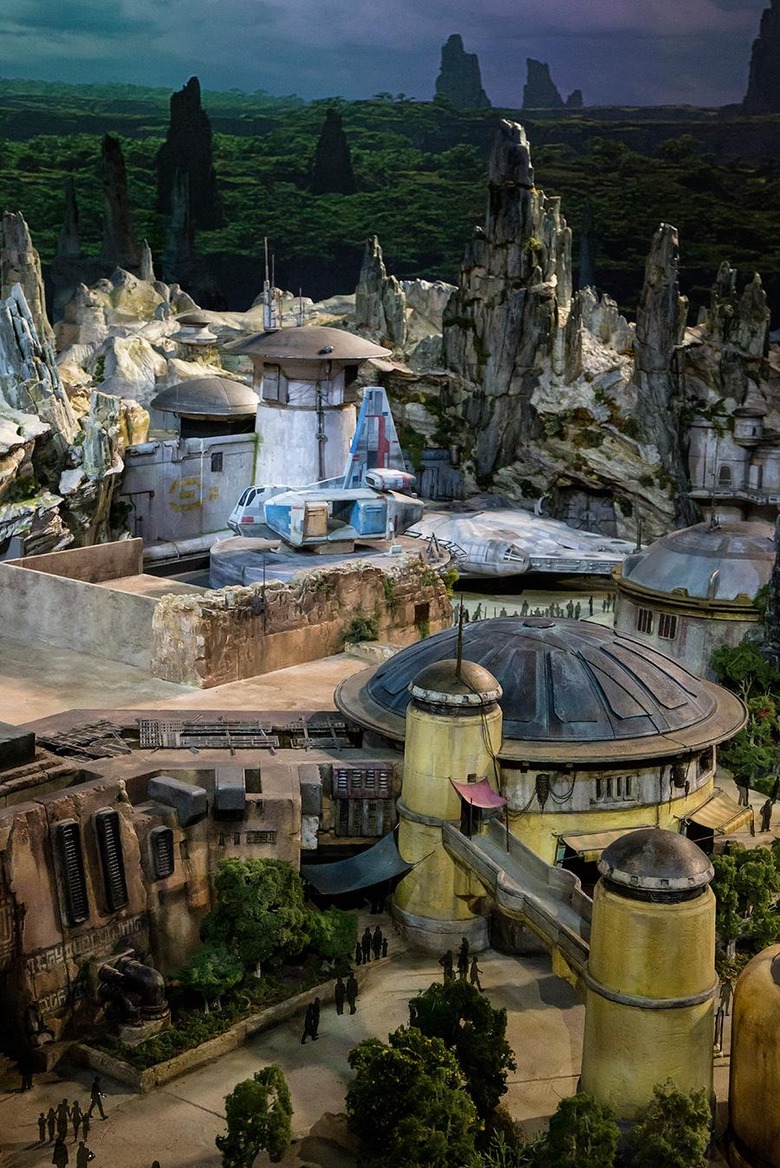 While Disney doesn't give this new planet and trading port a name, the pictures and video it shared show off a location that at least has a passing resemblance to Mos Eisley spaceport. Star Wars fans will remember Mos Eisley as the location where Luke Skywalker and Obi-Wan Kenobi first encounter Han Solo and Chewbacca in A New Hope. Disney says that these new Star Wars lands will feature two "signature attractions" – one which puts riders in the pilot seat of the Millennium Falcon, and another puts them in the middle of a conflict between The First Order and The Resistance.
These new parks will launch in 2019, so they're still a ways off. In the meantime, we have the next mainline Star Wars movie, Episode 8: The Last Jedi, to look forward to later this year and Disney's untitled Han Solo movie coming up in 2018. What do you think about this early look at Disney's new Star Wars park? Head down to the comments section and let us know!