Here's why Nintendo Switch is only getting better from here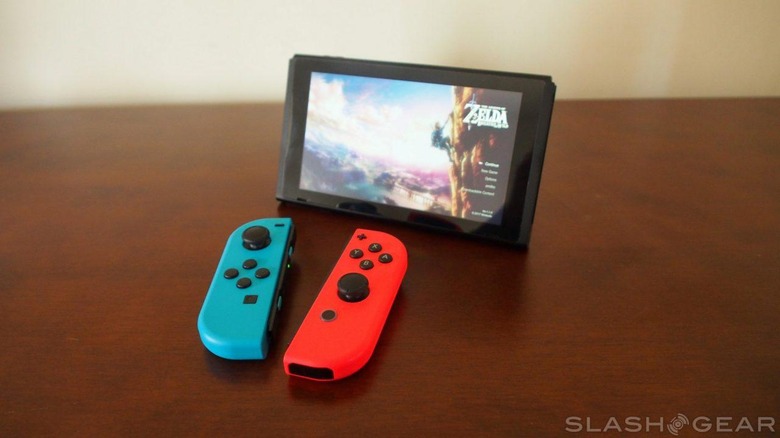 Nintendo has set some pretty lofty goals for the Switch, but this latest one is definitely a bit of a doozy. In a question and answer session regarding the company's recently released financial report, Nintendo's president Tatsumi Kimishima said that he thinks the Switch could become as popular as the Wii. Those are some mighty big shoes to fill, as the Wii is one of the best-selling Nintendo consoles ever.
In fact, by the time everything was said and done, the Wii sold just over 100 million units worldwide. That's going to be difficult to beat – to put it into better perspective, the Wii U only managed to sell around 13.5 million units before Nintendo moved onto the Switch. Kimishima was plain with his desire to make the Switch as successful as the Wii, noting the excellent launch the Switch has enjoyed around the world:
The truth is we want to raise the installed base of Nintendo Switch up to the same level as Wii. As we mentioned during our presentation, Nintendo Switch in America had the fastest start of any Nintendo hardware, despite launching in March. In the video game business, it's important for consumers to feel that a sales momentum is going to grow, and we are setting a standard with Nintendo Switch to release a continuous string of major software titles from now on. And if our sales go according to our plan this fiscal year, we will be able to see Nintendo Switch gaining the momentum in which it can approach relative parity with Wii afterwards.
Kimishima also said that he can envision scenarios where households determine that a single Switch is not enough, given the portable nature of the console. In that regard, he's hoping that the portability of the Switch inspires a DS-like reaction from households where each member of a family has their own. While it's somewhat easy to see merit in his argument, the Switch's $300 price tag might prevent that from becoming a reality.
Still, this goal is encouraging for consumers, especially after the Wii U failed to take off in a major way. Nintendo certainly seems determined to avoid a Wii U repeat, and to do that, it know it's going to need to pull out all the stops. That why we're seeing so many major releases – Breath of the Wild, Splatoon 2, Super Mario Odyssey – within the console's first year. If Nintendo wants to make the Switch a home run, it's going to need to keep up this string of major releases, something that's great for consumers in the end.
Nintendo recently revealed that it shipped 2.74 million Switch units at launch, so the console is well on its way to becoming a success. Thoughout the next fiscal year, which began on April 1, Nintendo expects to ship another 10 million units. If it can do that, then the Switch could very well end up a success on the same level as the Wii.
Before that can happen, though, Nintendo needs to sort out the stock issues it's having. Switches are still hard to come by, and GameStop doesn't expect that to change anytime soon. Have you been able to find a Switch, or are you still looking? Head down to the comments section and let us know!
SOURCE: Nintendo