Here's why Google+ is suddenly so much faster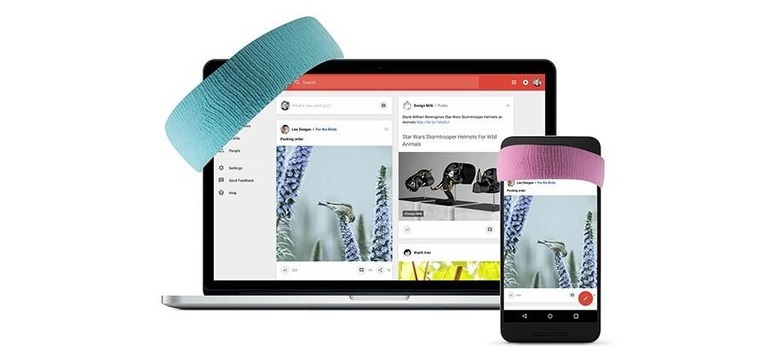 Today Google began unfurling their latest completely redesigned Google+ design, and with it, a major boost in performance. This newest design includes a much lighter load on your web browser and your mobile device's processor – not to mention your data plan. In a study published by Google Developers this afternoon, they suggest that they've succeeded in their goal with the social network, never downloading more than 60k of HTML, 60k of JavaScript, and 60k of CSS at any one time.
According to Google developer advocate (with Google Developers) Paul Kinlan, as Google+ has grown and added features over the relatively short time it's been online, it's become bloated. Earlier this year, Kinlan said, the Google+ homepage weighed in at around 5GB – that's a lot.
Meanwhile to support legacy browsers on mobile devices, the company relied on Javascript throughout the site. Not great for performance.
The solution to this was "responsive design." As Kinlan puts it: "We started with a focus on responsive design: one implementation that would work across mobile, tablet, desktop, and beyond."
"We looked thoroughly at every single feature, page, JavaScript library and CSS class. We wanted to build a system that would ensure that the site would only download what was absolutely necessary to be functional unless the user requested more," continued Kinlan.
"The challenge was building a website that functioned properly on a slower mobile phone with a cellular connection, but still gave a great immersive experience on faster browsers and larger screens."

As you'll see in timeline above, Google+ began as a desktop site, then was released as a mobile site – and an app.
After the mobile version of this presentation was optimized as a responsive site, the lessons learned could be fit to all platforms.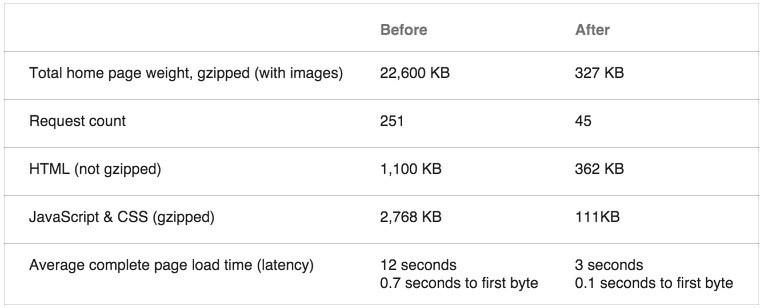 Above you'll see the results.
The video shows how quick the new site runs compared to the old. The chart shows what was being loaded and how fast before this update and after. It's time to get quick.