Here's what you get when you buy a Moto Z2 Play now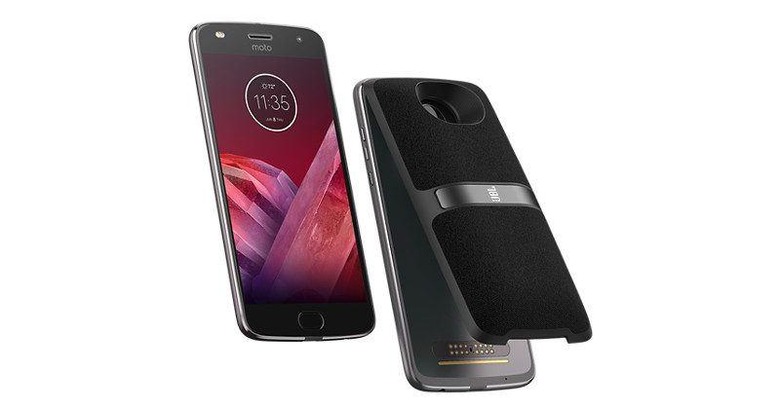 Motorola's 2017 flagship is still MIA but, for now, it is making a mid-range play. Yes, pun totally intended. Announced right at the start of this month, the Moto Z2 Play is finally coming into play, er, available for purchase, giving Android fans a more affordable way to enjoy the Moto Mods promise. But while it does come cheaper than most flagships this year, there are some thing you might want to consider before whipping out your wallet.
The 2nd gen Moto Z2 Play clearly isn't intended for the premium market, at least not if you consider that it's running on a Qualcomm Snapdragon 626 processor, which the chip maker does label as a "high tier" platform. The 5.5-inch Full HD screen is probably acceptable and the 3,000 mAh battery is definitely OK, especially since you can literally slap on a battery extender. The base memory configuration has 3 GB of RAM paired with 32 GB of storage but there's also a 4 GB RAM/64 GB storage model.
And that takes us to caveat #1. If you buy a Moto Z2 Play now, you only get the lower model. That's because Verizon, which will exclusively carry the smartphone for a while, only offers the 32 GB model. That's actually caveat #2. The Moto Z2 Play can only be purchased from Verizon for now. Unlocked models come later this summer.
Verizon slapped a $408 price tag on the Moto Z2 Play, which should give Android fans some thought. Mind, that's a pretty normal price for a 2017 mid-range, but for about $80 more, you can get your hands on a rather premium OnePlus 5 instead. Check out our review to see why the OnePlus 5 might actually be worth that extra cost.
What you won't get with the OnePlus 5, however, is the Moto Mods promise, where you can extend the smartphone's capabilities by simply latching on a mod on its back. Those capabilities range from batteries to speakers to projectors to gamepads. The possibilities are really limited only by the people willing to make these mods.
And speaking of mods, Verizon will actually throw you one for free. If you buy a Moto Z2 Play between now and 26th July, you are eligible for a free JBL SoundBoost 2 Moto Mod. Simply register your phone before 9th August to redeem it and the mod will ship to you after a month or so.