Here's how to get prescription lenses for Spectacles

Want to get in on the Snapchat Spectacles craze but need prescription glasses in order to see? Snap's $130 wearable camera makes no claims to improve your vision, only show your Snapchat contacts what you could be seeing if only you had corrective lenses, but now there's an option for those of us who are short- or long-sighted. Even better, it doesn't make the existing Spectacles any more bulky.
Rochester Optical teased us yesterday with the news that it had been working on Spectacles-compatible lenses, and now we know all the details – including price. The company has a track record in making head-mounted displays more useful for those with less than 20/20 vision. In fact, it was the first to offer a fix for Google Glass back in 2014, and it currently has a system for Microsoft's HoloLens up for preorder.
Whereas the prescription HoloLens kit requires a clip-in frame, however, Rochester's approach for Spectacles is a lot more like traditional prescription sunglasses. Owners of the video-capturing eyewear will have to ship them to the firm, which will replace the standard lenses with custom-cut replacements. While people may have already been making critical comparisons of Glass to Snapchat's wearable, Rochester says owners of the newer, more straightforward glasses actually have something to be thankful to their much-reviled geeky predecessors for: it was the skills learned in cutting lenses to accommodate Glass' head-up display that showed how to do something similar for Spectacle's rounded notches in each corner.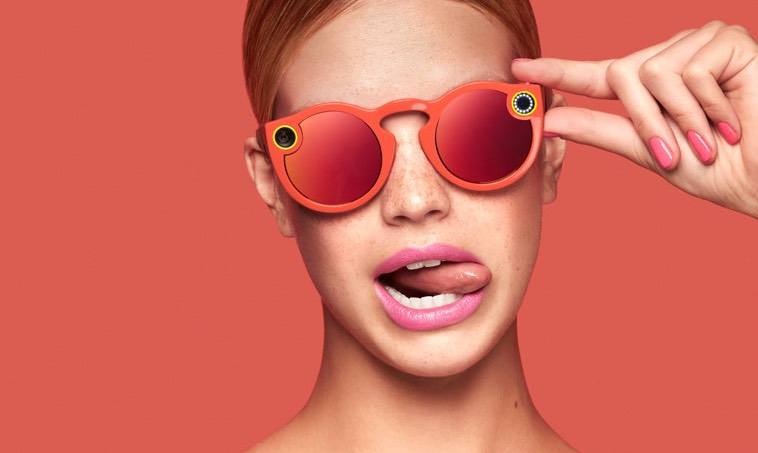 Standard, single vision lenses will be $99, the company says. Once they've received the Spectacles, turnaround time is expected to be 2-3 days for lens production, then another day for return shipping. While you can't get bifocals or similar, Rochester says it should be able to handle any strength of single-vision prescription.
If you're feeling flush, meanwhile, there are options for photochromic or polarized lenses, each priced at $199. Blue-light blocking lenses are $149. Whichever you choose, there's an anti-scratch coating too.
Although spending almost as much – or more – on lenses as you do on the $130 Spectacles themselves might seem crazy, Rochester Optical's pricing is actually competitive in prescription eyewear terms. The company won't accept insurance itself, though if you have coverage for eyewear reimbursement it will supply a suitable itemized receipt.
One side benefit of the third-party lenses is that you could use Spectacles as regular glasses, not just sunglasses. With clear lenses, that would make them a lot more practical – not to mention less hipster-esque – than trying to pretend you're cool enough to wear sunglasses indoors. That is, assuming you've lined up for the requisite hours in order for the privilege of paying Snapchat to wear them first.
MORE Rochester Optical