Here's how the White House will transfer POTUS social media accounts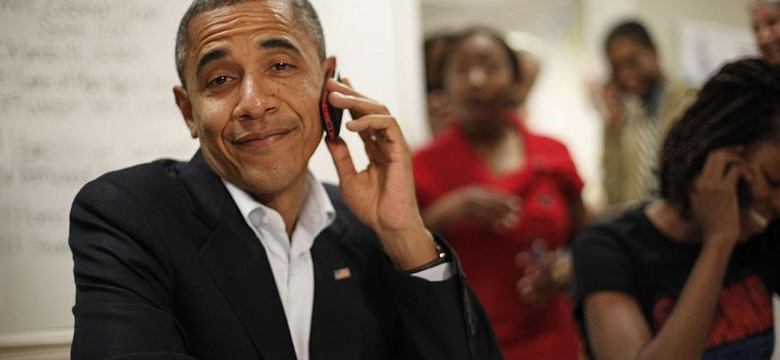 Regardless of who's elected next week, in January the US will see a new transfer of presidential power. There's something different about this particular transfer of power, though, as it will be happening in the social media age. President Obama is the first president to utilize social media heavily, so what happens to all of those social media accounts when he has to hand off executive power to his successor?
The White House has detailed its plans for the transfer of these social media accounts. When the new president enters office on January, they'll take over the official @POTUS account on Twitter. The account will retain its 11 million followers but all of President Obama's tweets will be cleared, giving the new president a clean slate.
President Obama's tweets aren't going away, though. Instead, they'll be transferred to a new account with the handle @POTUS44. This new account will be maintained by the National Archives and Records Association (NARA) and will serve as an archive for the tweets Obama sent while in office.
Of course, NARA will also keep a separate archive for Obama's tweets, just like it has for the notes and papers of past presidents. NARA will be archiving the current Twitter accounts for the first lady, vice president, and White House as well. This will give people a chance to look back through these tweets while at the same time offering a clear distinction between tweets from the former administration and tweets from the new one.
The process will be pretty much be the same for Facebook and Instagram. The new president will inherit the White House Facebook and Instagram pages mostly intact, except the posts will be cleared and archived on new accounts set up specifically for the Obama White House.
The White House and NARA have worked out an interesting solution to transferring POTUS social media accounts when a new president takes over. Also nice is the fact that all of the various social media posts will be archived in a place that'll be easily accessible by the public. Click the source link below to see the White House's full write up on what the transfer of power means for presidencies taking place in an increasingly digital age.
SOURCE: The White House