Here's how Atari VCS will run PC games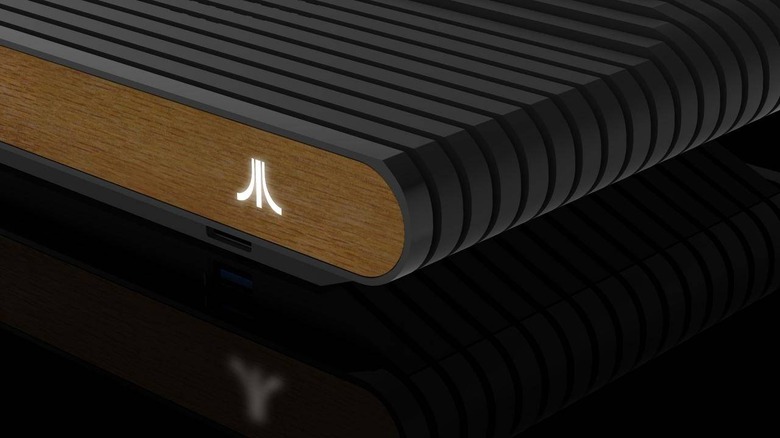 As far as the Atari VCS is concerned, the biggest news to come out of E3 2019 was the launch of pre-orders for the machine. The console is still quite some time off – it isn't anticipated to begin shipping until sometime in March 2020 – but today, perhaps to tempt out some pre-orders from those who may be on the fence, Atari dished some more details on the console.
Back when Atari was first describing the VCS, it tried to position it as a jack-of-all-trades console that would play retro Atari games on top of being a media player on top of also playing some PC games. Today we're getting a better idea of how it's going to do all of that, and a lot of its capability lies in its Sandbox Mode.
When you boot up the VCS, Atari says that you'll be greeted by a "color-splashed modern dashboard," which is where you'll access things like your apps and the Atari Store. It's there you'll also find a bold window in the center, which you can select to reboot the console into Sandbox Mode. With Sandbox mode, you'll be able to run your choice of a number of operating systems via USB boot drive (Atari mentions Windows, Ubuntu, and Chrome OS specifically), allowing you to run PC games on the machine.
With an AMD Ryzen processor and Radeon graphics at the core, along with either 4 or 8GB of RAM depending on the model you buy, it sounds like the Atari VCS will be similar in power to an entry-level gaming PC (a notion that it's $280 price tag supports). The console supports USB and Bluetooth keyboards, mice, controllers, and "most other PC peripherals," so you'll don't necessarily have to settle for playing PC titles with a gamepad if you don't want to.
Atari also says that the VCS 800 – the model with 8GB of RAM – will be capable of playing 4K HDR video out of the box, while VCS 400 models (4GB of RAM) will usually limit video to 1080p. We'll see apps for Hulu, Netflix, and Showtime available, and the console will also support browser-based streaming through websites like Twitch and YouTube, though it wouldn't be surprising to see dedicated apps for both services down the line.
So, in addition to the Atari classics and the exclusives that are in development for the VCS, it sounds like it might also be a decent vehicle for PC games too – so long as you don't mind keeping it to indie titles or running more graphics-intensive games on low settings. Atari promises more details between E3 2019 and the console's release next year, so we'll look forward to those.