hereO: a colorful GPS smartwatch for kids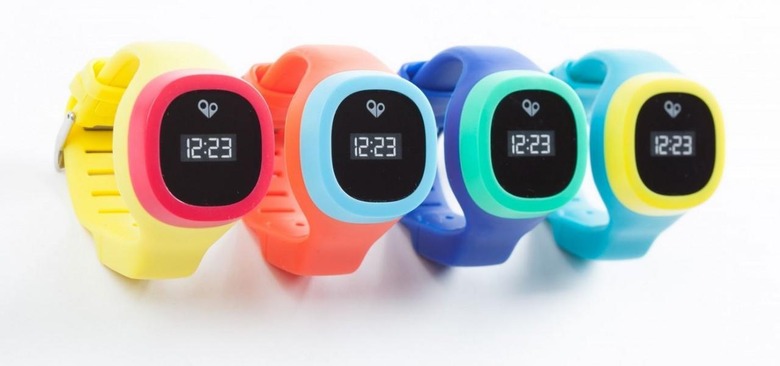 Gadgets for children aren't anything new, but they're commonly over-priced and poorly made, offering often comical features that have little practical use in everyday life. Fortunately, the trend toward more useful kids-centric devices is growing, and it is always a welcomed change to see a useful gadget for the younger people out there. One such device is the hereO smartwatch, a colorful and durable wearable bid as the "most advanced" cellular GPS smartwatch for children. The company behind hereO is showing its wearable off at CES 2015, and we've all the details on it.
Unlike some smartwatches for kids, the hereO seems more tailored to the needs of parents rather than the amusement of children. While it displays the time for the wearer, most of its features are ones you can't readily see, including an integrated SIM card supported in more than 120 countries.
Parents can keeps tabs on their kid's location using the watch, and can also use indoor tracking if there is WiFi present. Safe zone alerts can be set up to ping a parent when a child arrives in one of them, such as their school or home. There's also a tamper alert that pings parents if someone tries to take the watch off.
A panic alert is present for the child to let people know if something is wrong, as well. The watch itself is colorful, water resistant, and compatible with both Android and iOS. Charging is achieved through USB, and battery life is up to 60 hours. The hereO Family App requires a $4.95 month subscription fee — the watch itself is available now for $179 USD (3-month subscription included).