Here are your free PlayStation Plus games for March 2017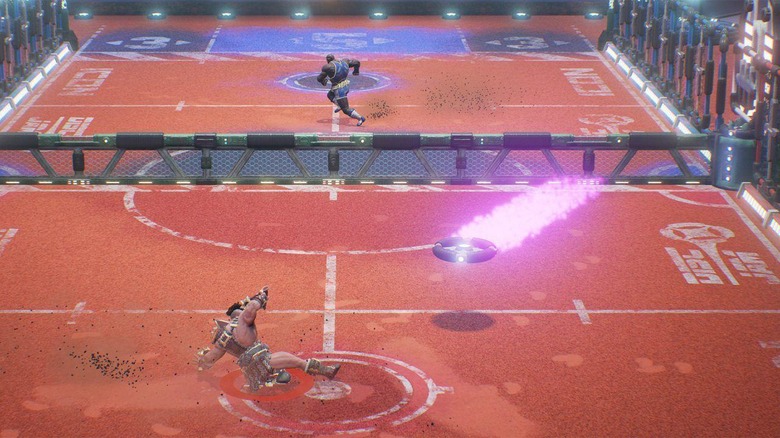 A new month begins today, which means that a new batch of free PlayStation Plus games will be rotating in as February's selection rotates out. As is usually the case, we're getting two games each for PlayStation 4, PlayStation 3, and PlayStation Vita, giving you plenty of games to play if you happen to own all three (or even only two) consoles.
First up is Disc Jam for the PS4, which is probably the most noteworthy game of the bunch. Disc Jam is an over-the-top sports game that's actually making its debut as a PlayStation Plus title. If that immediately reminds you of Rocket League, you're certainly not alone.
However, to suggest that this is attempting to follow in the footsteps of Rocket League doesn't really do Disc Jam justice. Disc Jam merges the worlds of air hockey and tennis in a futuristic setting, pitting players against one another in 1v1 or 2v2 matches. The beta seemed create fans out of a lot of players and critics, so this will definitely be one to check out.
The other PS4 game on offer is Tearaway Unfolded, a beautiful remake of the 2013 Vita game Tearaway. On PS3, you'll be able to look forward to Under-Night: In Birth and Earth Defense Force 2025. While I've never personally played Under-Night myself, I can say that Earth Defense Force 2025 is absolutely worth checking out if you like campy action games.
Finally, PS Vita players will be able to snag free copies of Lumo and Severed. Lumo, as an added little bonus, is crossbuy enabled with PS4, so you'll be able to get it on both platforms. What do you think of this month's PlayStation Plus games? Head down to the comments and let us know.
SOURCE: PlayStation Blog