Here are the Edge Sense features coming to the HTC U11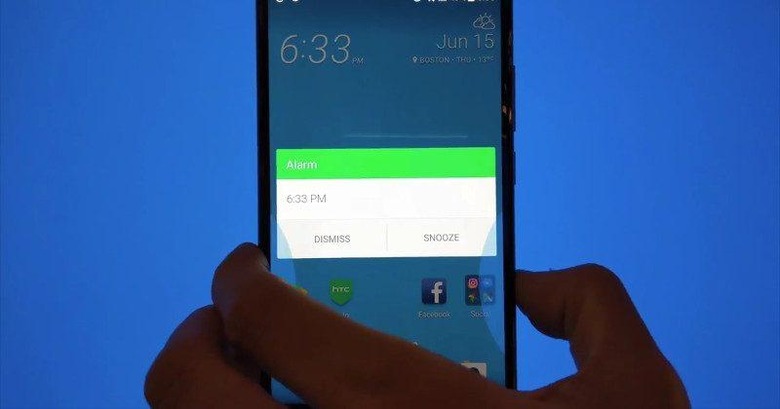 Although it is a highly capable smartphone in its own right, the HTC U11 would have probably been overshadowed by the likes of the Galaxy S8 or even the OnePlus 5 if not for two things. One is a camera highly praised by DxOMark. The other is its squeezable Edge Sense gestures. Not unlike Samsung's Bixby, the version of Edge Sense that new HTC U11 owners got was raw and underwhelming. Now the company is assuring customers that more are yet to come, starting with these actions.
HTC insists that squeezing your smartphone is the most natural thing to do in the world. So rather than make all that force and energy go to waste, the U11 translates them into actions. Unlike the single-minded Bixby button, however, the Edge Sense can not only distinguish between two levels of pressure, it can also behave differently depending on the app.
For example, you can squeeze the phone to zoom in on a map or zoom in and out of a photo. You can also quickly switch between a week view and a week plus month view in Google Calendar with a squeeze. Admittedly, Edge Sense makes it easy to do these actions with one hand.
At the same time, one has to wonder how far you can take that gesture. Especially when you normally hold your phone tightly in the first place. Squeezing to dismiss an alarm sounds like a very easy way to miss it or makes it almost too easy to keep on snoozing all day. You might also inadvertently end a call just by squeezing at the wrong time.
The HTC U11's squeezability also comes at the cost of the device's structural integrity. Because of its softness, the edge isn't easily able to mitigate bending forces applied to the very hard screen, causing that screen to break more easily than most of its premium, and less squeezable, peers.