Here are eight Nintendo Switch games releasing today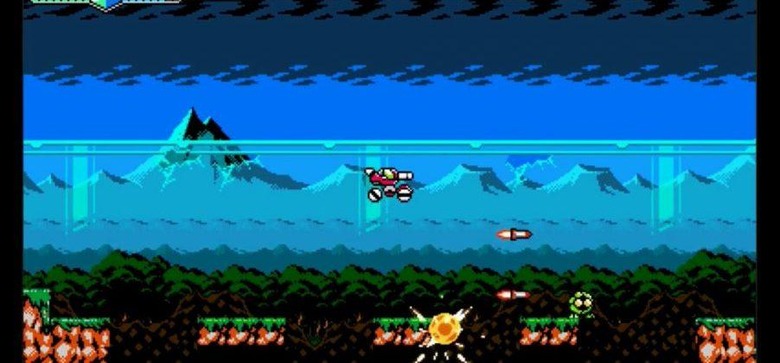 If the Nintendo Switch launch library felt a little slim to you, you're definitely not alone. While many of the games that launched alongside the Switch offer some excellent gameplay – The Legend of Zelda: Breath of the Wild and Fast RMX come to mind – there just weren't that many of them, leaving players with few options when it comes to padding out their Switch library. The situation gets quite a bit better today, as a whopping eight games are launching on the Switch eShop.Blaster Master Zero is, perhaps, the biggest name in the bunch. Revealed during Nintendo's Nindies Showcase in the days leading up to launch, Blaster Master Zero looks to the past for its aesthetic, reminding us of the original NES in its heyday. It's an exciting release for retro fans, and it'll cost you $9.99 to download.
Next up on the list is rhythm game Voez from Rayark Inc. Not entirely unlike a mobile version of Dance Dance Revolution, Voez is unique in that you can't play it in TV mode. Since Voez relies on the touchscreen functionality of the Switch as an integral part of gameplay, you'll only be able to play it tablet mode. This one comes with a more premium price tag of $24.99.
The last six games on the list are all from a single publisher: SNK. There are a total of six NeoGeo classics launching on the eShop today: Metal Slug 3, The King of Fighters '98, Nam-1975, Waku Waku 7, World Heroes Perfect, and Shock Troopers. If you've yet to play some of these games after all these years, each one will set you back $7.99.
So, today's lineup isn't bad if you were looking for something else to play on the Switch, and totally awesome if you happen to be a big NeoGeo fan. Just like that, the Nintendo Switch's first eShop update is in the books, with more coming down the pipeline each week. Are you going to pick up any of these new eShop games? Head down to the comments section and let us know.