Here are all the Galaxy Tab Active 2 details, pictures you'll need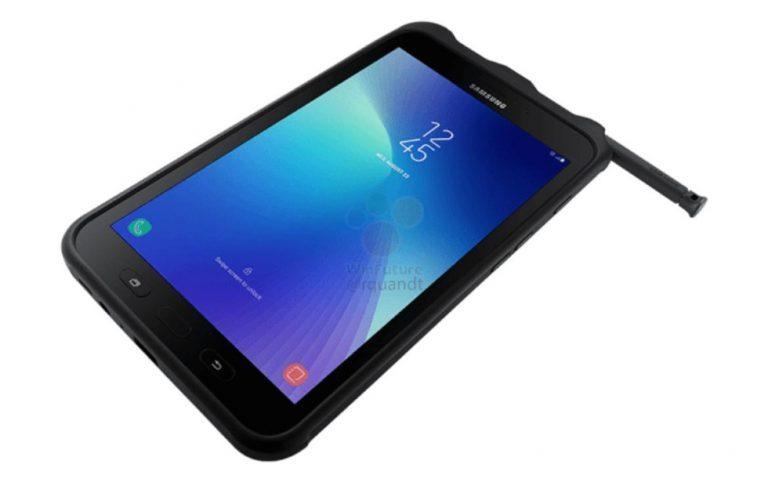 Once a dime a dozen, Android tablets have all but vanished from the market, save for the few cheap, lesser known brands. That is why, in some way, the Galaxy Tab Active 2, which has yet to be even acknowledge, is a tad interesting. It doesn't hurt that the tablet does have a mixed bag of features, stuffed inside a mid-range slate. If there were still any confusion about what the rugged tablet brings to the table, this latest leak dump probably answers them all.
In terms of specs, the Galaxy Tab Active 2 is no Galaxy Tab S3, no doubt about that. Sporting an Exynos 7880, 3 GB of RAM and a miserable 16 GB of storage, it is as mid-range as you can get. The 8-inch display remains the same size as the first Galaxy Tab Active but does bump up the resolution to 1280x800. Despite the added load, however, the battery is the same 4,450 mAh.
What makes the Galaxy Tab Active 2 somewhat notable are its added features, especially useful for those on the field. It is, of course, IP68 rated, though that does come at the cost of bumpers. It has an S Pen stylus, which makes it usable even when using gloves, which is also no problem with the screen's extra sensitive option. And being designed for the workplace, the tablet has even has POGO pins for connecting addons like barcode readers.
That said, the tablet does have features, or misfeatures, that make even enterprises think twice. Aside from the measly 16 GB of internal storage, the Galaxy Tab Active 2's USB-C port also only supports the slower USB 2.0 standard. It is also expected to cost 500 EUR at the very least, roughly $590. That's definitely a mighty price to pay for a mid-range tablet, even one was feature packed as this.
VIA: WinFuture