Hennessey Venom GT Spyder sets new convertible speed record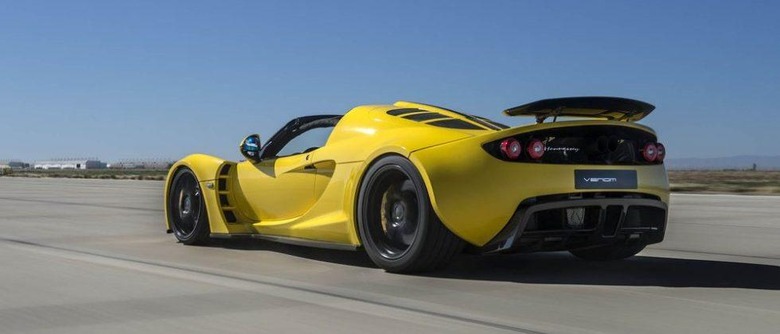 A new speed record for convertibles has been set, but it wasn't by the big-name supercar makers like Ferrari, Lamborghini, or even Bugatti. Instead the world's fastest open-top car comes from a small boutique manufacturer in Texas. It's the new Venom GT Spyder from Hennessey, and the first of only three models that will be built has been clocked at reaching an incredible 265.5 mph.
This tops the previous record for the world's fastest convertible, held by the Bugatti Veyron Super Sport Vitesse, by a full 11 mph. This follows the 2014 speed record set by the hardtop version of the Venom GT, which reached 270.49 mph, once again besting Bugatti's Veyron.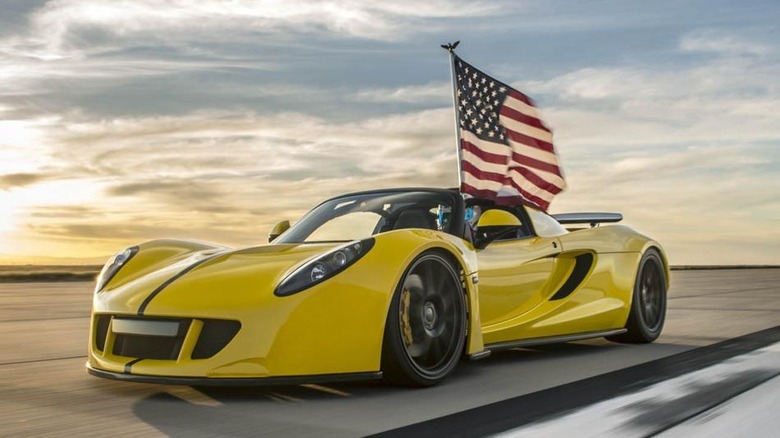 While Hennessey's beast uses a body adapted from the Lotus Exige, it features a 7.0-liter V8 engine that makes 1,451 horsepower. The company says its new Venom GT Spyder can do 0-60 mph in just 2.4 seconds, while 0-200 mph only takes 13 seconds.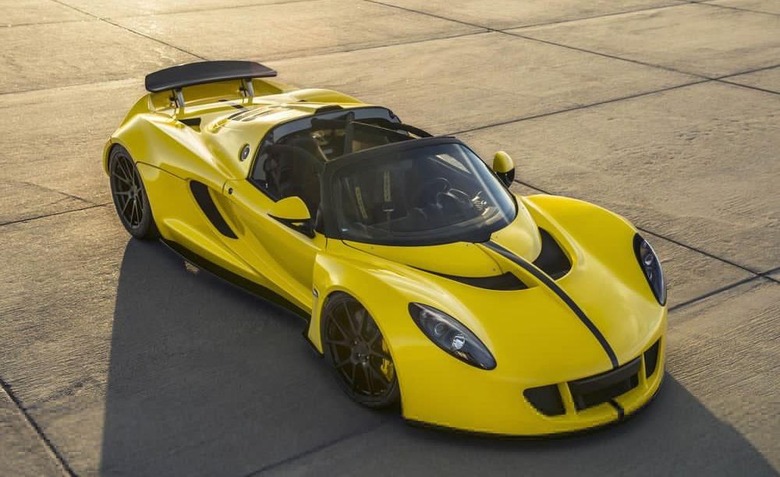 Those interested in owning one of these convertible models will have exactly three chances, as that's how many Hennessey will build to sell. They'll be priced at $1.3 million each, mind you, so only those with the deepest pockets will be considered.
VIA Mashable