Hennessey Venom GT now makes 1451 hp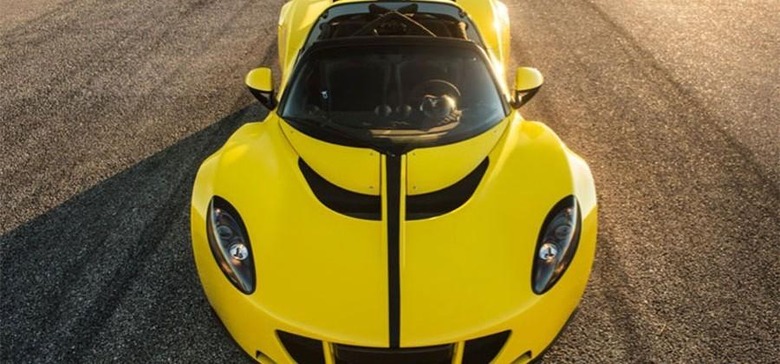 One of the most insane streetcars ever made comes from Hennessey Performance in Texas and it's called the Venom GT. The car is made from a modified Lotus body crammed full of turbocharged American V8 power. This car held the world's fastest vehicle title when it hit 270 mph on the old Space Shuttle runway in Florida.
When the car hit that speed it's 7.0L V8 was making 1244hp. Hennessey seems intent on killing anyone inside the car with g-forces on acceleration and has given the car even more power. That 7.0L V8 now makes 1451hp when running E85 fuel. That is an extra 207hp, more power than your typical family car offers.
The car has a new flex fuel sensor that is able to track the fuel mix to adjust boost from 19 psi to 26psi depending on the fuel inside the car. The updated Venom GT is expected to reach speeds of around 280mph and run the quarter mile in 9.4 seconds.
Weight is 2743 pounds, only a few hundred pounds more than a MX-5. Hennessey will produce 29 Venom GTs and each of the cars will sell for $1.2 million. As wild as the Venom GT is, the next car in the series will be the Venom F5 with top speeds around 290 mph, the car is expected to launch next year.
SOURCE: Modern Readers