Henn na: Japan's first robot hotel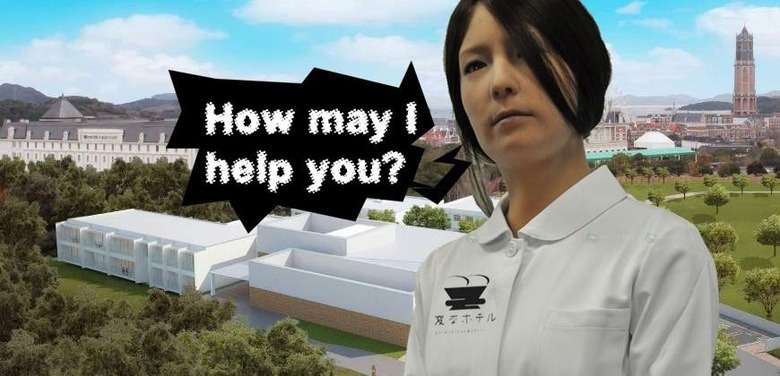 Located within Huis Ten Bosch theme park, Henn na Hotel will be staffed by robots. Not entirely by robots – not at first – but at least in past by what the company calls "Actroids". These actroids come from the Kokoro, the animatronics division of Sanrio (better known for their brand Hello Kitty!) The actroid has been developed over the course of the past 11 years, having first been developed by Osaka University in 2003. These androids will greet you, carry your luggage, and make you a lovely cup of coffee.
The building will open later this year, with a projection for opening day on July 17th. When it opens, Henn na Hotel will have two stories and a total of 72 rooms open to the public.
The company suggests that they'll have a second building open in 2016 with an additional 72 rooms.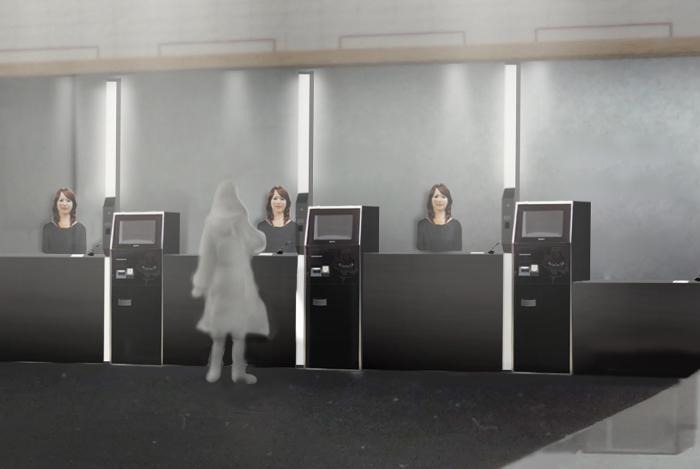 Above you'll see "front correspondence with humanoid robots" – Actroids – in place. Image courtesy of the future Henn na Hotel.
An official for the Huis Ten Bosch Co. suggested this week that the name for this company plans on the word "Henn", part of the Japanese word for change, Henkō, or 変更. This hotel will deliver "change with cutting edge technology."
Below you'll see the latest official presentation (from some months ago) of the Actroid in action.
These robots will be providing room cleaning as well as front desk assistance.
Robotic assistance will – believe it or not – allow the hotel to keep costs down as they require no pay, only power.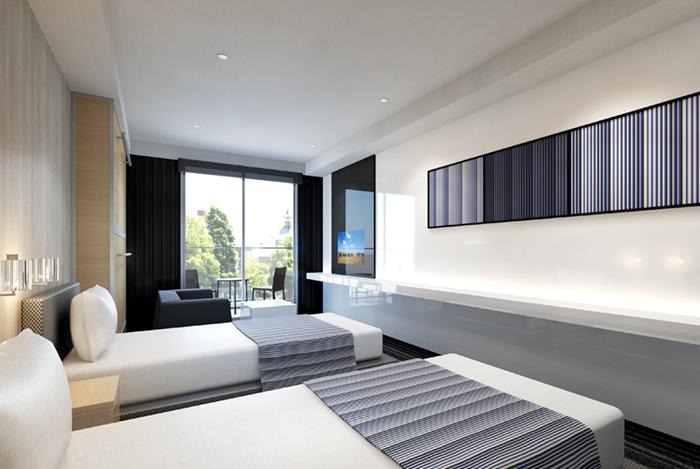 "We will make the most efficient hotel in the world," said Hideo Sawada, Huis Ten Bosch Co President at a news conference this week.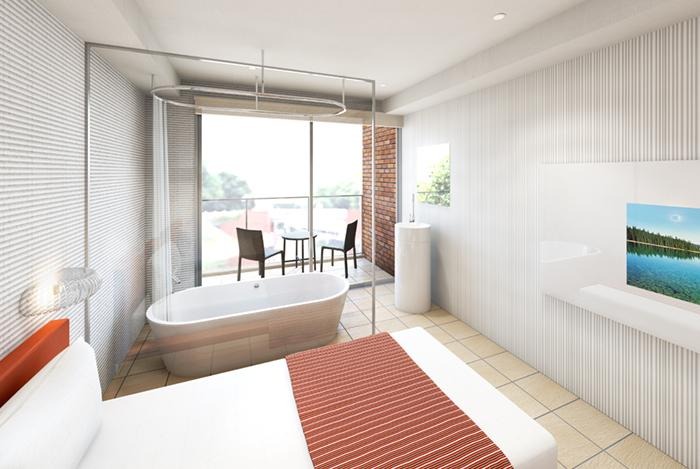 "In the future, we would like to have more than 90% of hotel services operated by robots."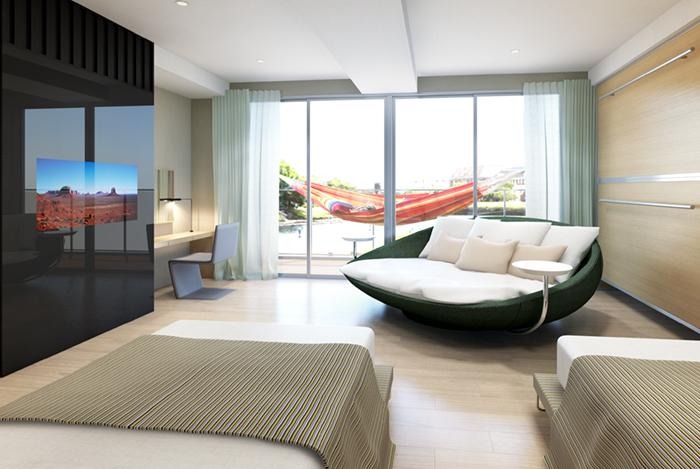 One night at the hotel will cost ¥7,000 for a single room and ¥9,000 for a twin room. With current exchange rates, that means you'll be paying between $56 and $76 USD.
Once the "peak season" begins, visitors will have to participate in a bidding process for rooms, with an upper limit of ¥14,000 for a single room for one night.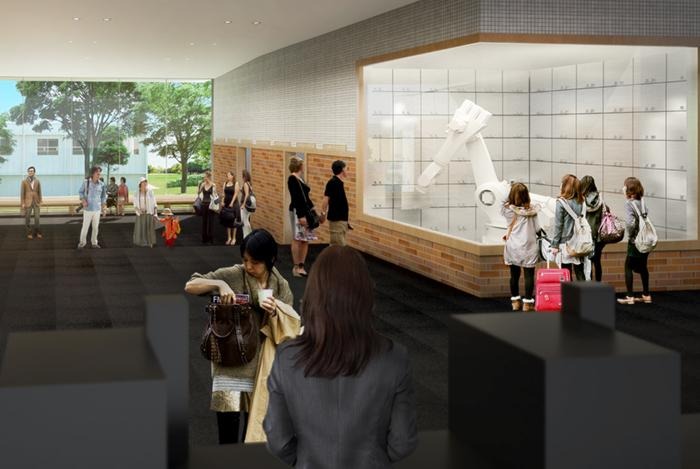 Above you'll see an image provided by Huis Ten Bosch theme park showing hotel porter service in action.
Rooms will not require key cards as facial recognition will be fully operational.
You can begin placing reservations immediately. So says the official Henn na Hotel website.