Heng Balance Lamp uses floating wooden balls as a power switch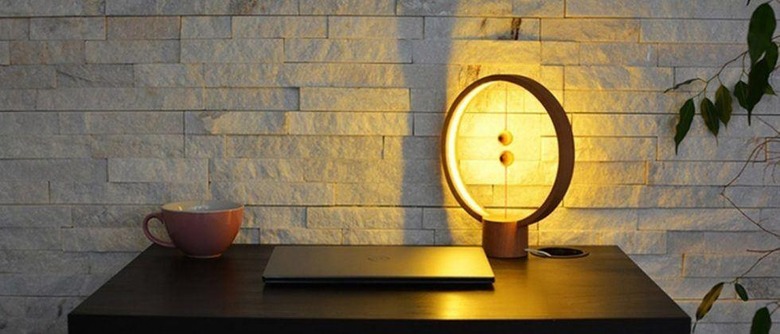 A new successful Kickstarter campaign presents the Heng Balance Lamp, a modern lamp with a minimalist design and natural wood appearance. Unlike most lamps, the Heng Balance Lamp doesn't have an obvious power switch — this is because the two seemingly decorative wooden balls in the middle turn the device on and off, also appearing to float in the air thanks to embedded magnets.
The Heng Balance Lamp comes in a desk variety, meaning you'll have to set it on a stand, bookcase, desk, or similar item. Once plugged in, the light is activated by lifting the lower of the two wood balls and placing it near the upper wooden ball. Magnets cause the two wooden spheres to stretch toward each other, keeping the lower one elevated and the power on.
Turning the lamp off involves giving the lower sphere a tug to break the magnetic connection. Doing so turns off the light, which is embedded on the interior portion of the wood frame. The light appears to have a diffuser built over it, meaning there's no need for a shade to prevent harsh lighting.
The Heng Balance Lamp was recently launched on Kickstarter, where it has exceeded its modest $10,000ish USD goal with more than $181,000 USD in funding. Nineteen days remain in the funding period; pledges start at 42 Euros, which gets backers a single lamp and shipping to anywhere around the globe. These shipments are estimated to start this upcoming June.
SOURCE: Kickstarter