Helvetica 1 smartwatch hits pre-order, only 1,957 made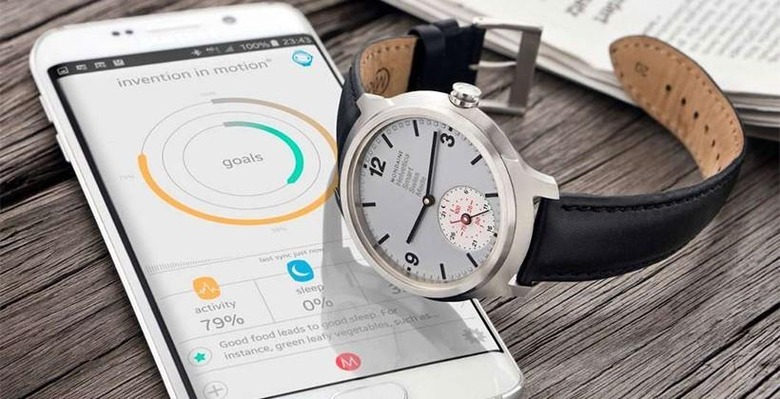 There are lots of smartwatches on the market today from Apple, Motorola, and many other makers. Another smartwatch was unveiled back in March at Baselworld by a Swiss watchmaker called Mondaine. That smartwatch was called the Helvetica 1 and it is now up for pre-order. The manufacturer will make 1,957 units in honor of the year the Helvetica font was introduced.
This watch isn't as smart as some of the others on the market today. It doesn't offer notifications from your smartphone, which is the only thing that some folks find useful about a smartwatch. The Helvetica is designed to monitor your sleep quality and track your fitness activities.
In that respects it's more like a basic Fitbit that looks like a traditional watch than a smartwatch like we are used to seeing. The smartwatch has a real analog face, not a display that shows you an analog face. Basic activity and sleep tracking data can be viewed on the sub-dial along with the date.
The watch pairs with an app from iOS and Android devices that gives you access to the real data that the watch collects. That data includes steps, calories burned, and total distance covered. One big deal about this smartwatch is a claimed 2-year battery life. Pre-orders for the device are $850 and the price goes up to $950 in September.