Helm personal email server promises perfect privacy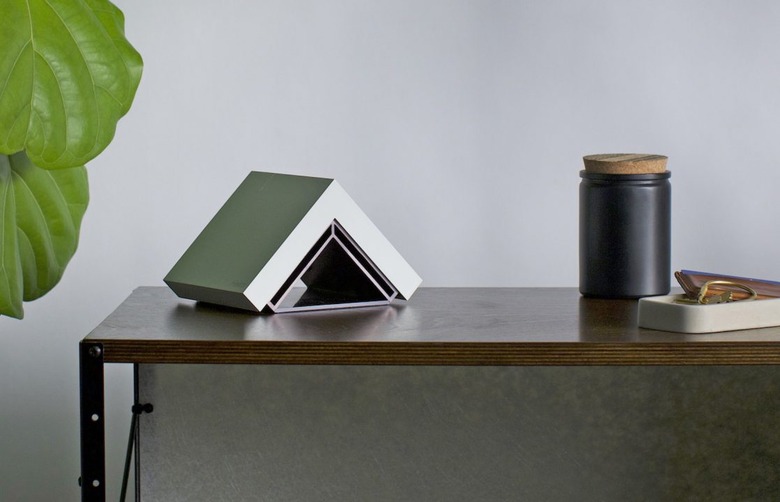 You don't have to be a politician or a celebrity to worry about email privacy these days, but if you're starting to eye your Gmail account with suspicion, startup Helm thinks it has the answer. The company's personal email server may look like a router, but in fact it's a standalone hub for your messages that puts security to the fore.
The device itself resembles a book spread open on a table, or maybe a truncated house. Helm's promise is three minute setup: plug it in, get it connected to your home 802.11ac WiFi network or via gigabit ethernet, and then configure it all through the mobile app.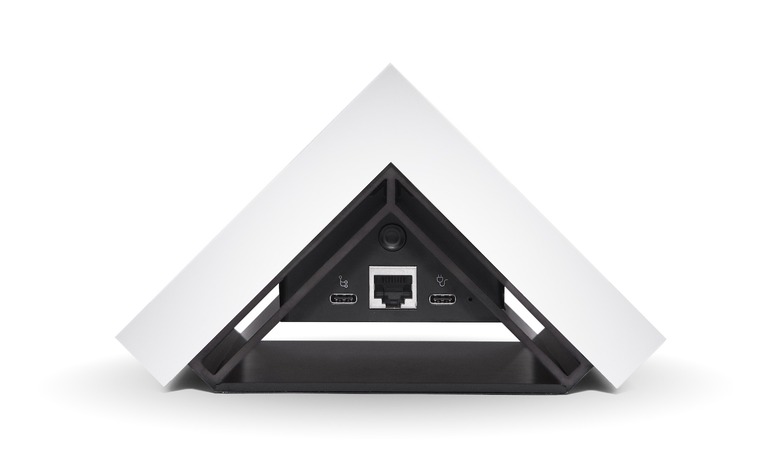 That allows you to pick a domain for your new email account; alternatively you can add your own if you'd prefer. There's a 120 GB solid-state drive inside for saving all the email and attachments you receive. However, you can also slot in a second drive for up to 5 TB more capacity, should you need it.
Everything is encrypted, using a physical USB key which plugs into a port on the back. Without that, you can't unlock the data again. Helm does, in fact, have a cloud service for offsite backup of your email, contacts, and calendar. However each nightly backup is also encrypted to the same physical key. A backup key is saved to your phone.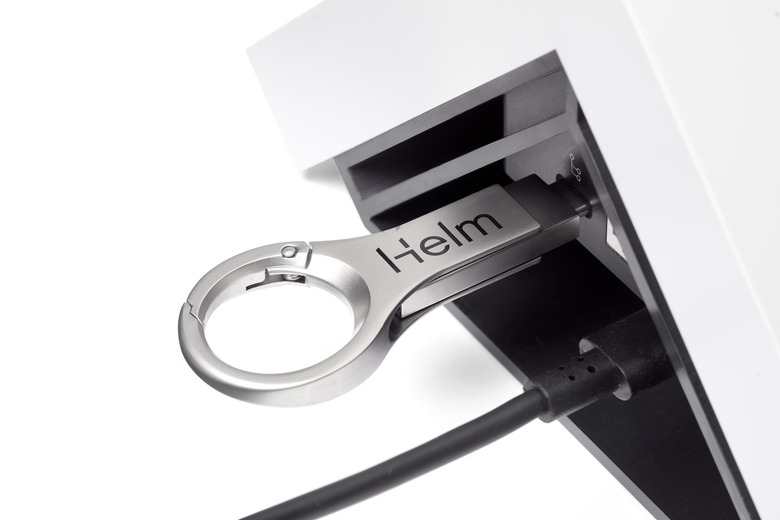 Helm also uses a system it has named "proximity-based security" which effectively locks down access to people physically near to the server. A proximity token is shared with a smartphone, tablet, or other device via Bluetooth as it connects to Helm. That's then used for two-factor authentication, along with your password.
If you're a basic user, that's probably enough to get you up and running. Helm automatically gobbles down all your existing email data from whatever service you're currently using. More advanced users, meanwhile, can tap into Helm's IMAP, SMTP, CardDav, and CalDav support if they so wish. You can use all the normal email apps, whether they be on your smartphone or laptop.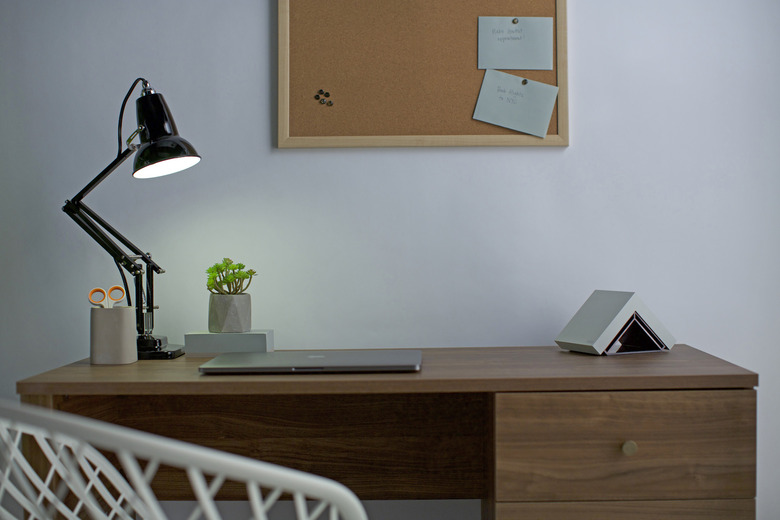 The downside is that it's a subscription-based service. Helm costs $499, but there's a $99 annual subscription that kicks in after the first year. That covers email, calendar, and contacts functionality, the custom domain, unlimited email accounts and aliases, the off-site encrypted backup, and all of the ongoing security updates.
There'll also be new features, Helm says. Right now the company envisages turning the server into a VPN, using it for file sharing and file sync, password management, and family chat and messaging.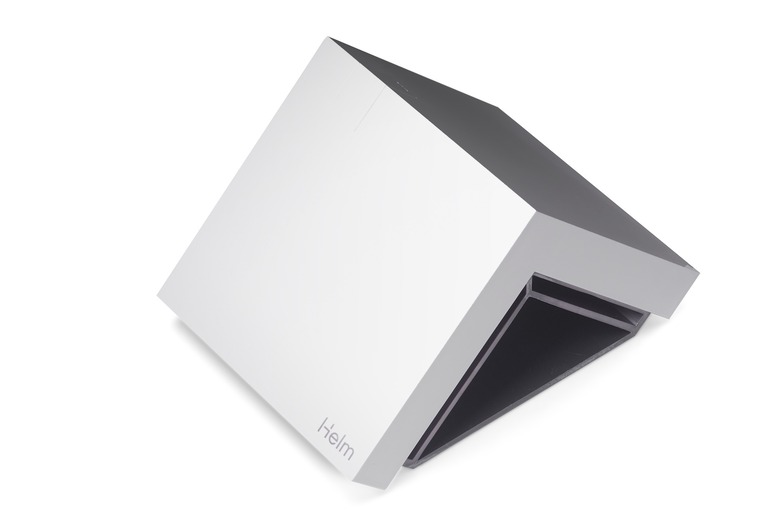 It's worth noting that, though Helm does promise to make setup ridiculously straightforward, this isn't the only way to get up and running with your own email server. Most modern NAS – Network Attached Storage – have email service support, allowing you to use them as a standalone server. It's also possible to roll your own email server from something as simple as a Raspberry Pi.
Of course, that likely takes a little more effort – or a lot more – than Helm does. The company says that its email server will ship in late November.