Hell freezes over, Gates and Jobs set to share stage at D5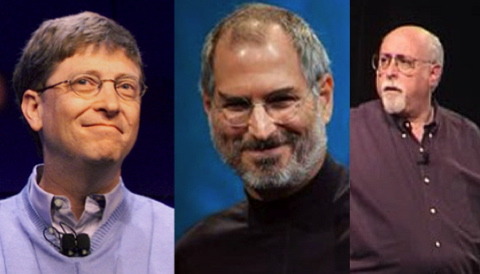 Yes, you read it right, Steve Jobs and Bill Gates will be sharing the stage at WSJ's D: All Things Digital Conference. Don't rush out to find tickets, they're already sold out. So, if any of you out there happen to find yourself with an extra ticket, let me know. I think I'm free that day.
The event is an unscripted informal gathering of the great minds of technology. They're not just going to let those two go at it, Walt Mossberg and Kara Swisher, co-founders of the conference will be there asking the tough questions. The big day is May 30th, and the conference is being held at Cali's Four Seasons Hotel Aviara, just north of San Diego.
There's no telling what will happen when these two take the stage, but the though brings to mind a video I saw on YouTube the other day. I doubt things will get quite as far out of hand as they do in the video though.
Gates and Jobs to Share Stage at WSJ's No-Holds Barred Tech Conf [via gizmodo]