Helium Core adds lenses and accessories for photography to the iPhone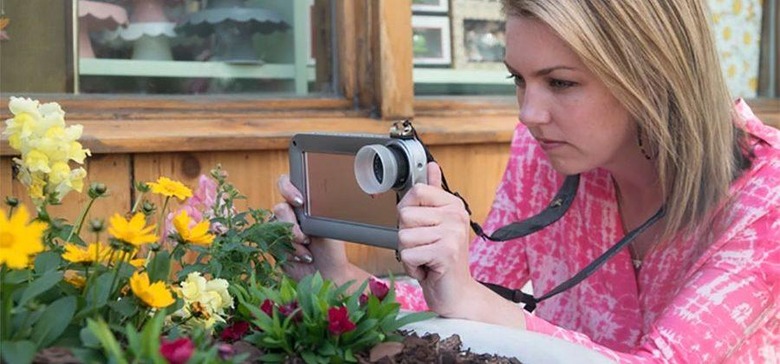 The most common cameras used in the US and many other places around the world are the cameras in smartphones. The most common smartphone in many locations is the iPhone. A new camera chassis for the iPhone has debuted called the Helium Core that is designed to make photography with the iPhone more comfortable and to allow the addition of accessories to make the iPhone camera perform better.
The Helium Core is an aluminum chassis that supports the addition of different lenses and filters and other accessories like flashes, lights, and microphones. The chassis still allows the user to access all the buttons and ports on the iPhone as well as the touchscreen. The Helium Core chassis makes the iPhone significantly more bulky intentionally to make it easier to grip and use for shooting video or taking images.
The people behind the device say that the iPhone is still pocketable even with the Helium Core installed, but it looks like you would need some big pockets for that to be true. There are multiple 1/4"-20 mounting points on the Helium Core chassis to allow mounting the iPhone in different ways. The system is designed to fit the iPhone 6/6s and iPhone 6 Plus or 6S plus. The lens mount supports 37mm threaded lenses and other lenses with adapters.
The project is on Kickstarter seeking $30,000 and has raised over $15,000 with 28 days to go. A pledge of $121 or more will get you a Helium Core with shipping expected in July. A $203 Photographer's package is offered with the Helium Core, wide-angle macro lens, mini-tripod/handle, and a camera strap with mounting hardware. Pricing covers either size Helium Core offered. Other packages are available including the video pack with the case, mini microphone, LED light, and mini tripod/handle for $298.
SOURCE: Kickstarter