Helios Bluetooth headphones use solar power to juice up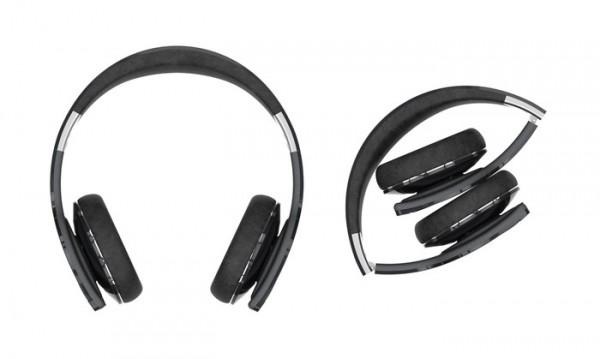 Bluetooth headphones offer the distinct convenience of shedding the audio cable and allowing users to listen to their music unshackled. That convenience disappears, however, once the battery runs low, which requires you to plug them back in until there's enough power to go wireless again. Exod's Helios headphones address this by adding solar charging into the mix, allowing users to leave the device in sunlight when not in use to charge back up the internal battery, no cables necessary.
The Helios uses Bluetooth 4.0 for wirelessly connecting to a smartphone or similar device, though there is also an audio cable for use with a 3.5mm audio jack when needed. Charging is achieved through the solar panel, which provides 30 minutes of music for every hour in the sunlight. When fully charged, the headphones can run for 15 hours.
Of course, there are times when solar charging isn't possible, or when you'll need the batteries back up and running faster than possible using sunlight. For those occasions, the Helios also offers wired charging via micro USB. Joining these features are multi-functional buttons for taking calls (there's an integrated microphone), adjusting volume, and more.
Helios is being funded through Kickstarter, where Exod has a £50,000 goal with £2,700 or so in pledges and 37 days remaining. The first round of Helios headphones are being offered globally for £100 and will be shipping in July, though that is a limited option and will revert to £130 when the slots are filled. Retail price once the device launches is set at £180.
SOURCE: Gizmag