Helio Hero Initial Impression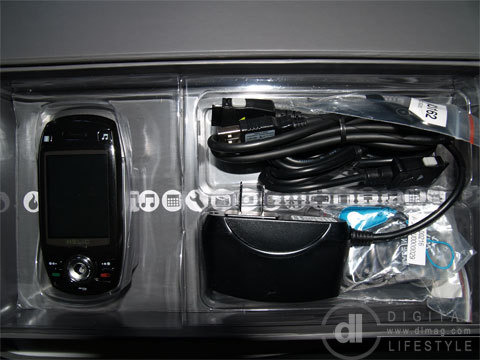 The Hero measures 4.3" x 1.9" x 1", and weighs in at 4.73 ounces. Featuring a black, sliding design, the Hero sports a crisp 2.2", 16-bit, 240 x 320 QVGA LCD screen capable of display quality video cleanly and quickly. The device features 70 MB of built-in RAM for storing music and video, and this storage space can be expanded thanks to the included T-Flash slot; T-Flash cards are currently available in sizes up to 1 GB, with a 2 GB version due out later this year. Multimedia-wise, the Hero supports the MP3 music format, and the MPEG-4/H.264 video format, meaning that you can take your videos and music with you on-the-go. For your listening pleasure, the Hero comes with dual full-duplex speakers, allowing your music and video to sound crystal-clear. Read on and watch the Hero in action after the jump!
[flv]https://www.slashgear.com/videos/helio-hero.1.flv[/flv]Helio Hero Initial Impression Video
Need the ability to take your own multimedia? The Hero's got you covered there as well. Sporting a 2 megapixel camera with a 4x digital zoom and a built-in flash, the Helio take extremely clean pictures that you can save or share at will. The camera can also take video on the go, in the aforementioned MPEG-4 video format. These videos can also be shared with others who might be interested in what you just recorded. Finally, there's the gaming service. Raising the bar over other, competing cellular networks, Helio offers mobile gaming with true 3D graphics, assisted by a built-in graphics co-processor that helps the main CPU process audio, video, and graphics, allowing for a far smoother multimedia experience that ever before. Games will be available from such companies as EA Mobile, THQ Wireless, SkyZone, Airborne Entertainment, and others.
The Hero's impressive array of abilities doesn't stop there, either. Helio has partnered with MySpace which allows Helio subscribers to access their mailboxes, bulletins, blogs, profiles, and photos on-the-go, right from their Helio device. In addition, Helio subscribers will be able to gain access to additional MySpace features, such as an increased photo storage capacity, the ability to upload photos directly from a Helio device, and a status indicator that will appear on the user's MySpace page letting others know that that the user is available via their Helio phone. The Hero also sports voice memo recording, text messaging, multimedia messaging, video-on-demand, mobile Flash, and caller ID. Battery life on the Hero is decent; users can expect 3 hours of talk time and up to 8 days of standby time. All this is delivered on Helio's EV-DO service, which offers broadband speeds wirelessly over its network.The Hero is one of two Helio handsets currently available, and is the more expensive of the two. Both feature the same QVGA screens, removable memory, and a 2 megapixel camera as noted above. The Kickflip, however, does not include the graphics coprocessor or the duplex stereo sound, and features a white swiveling design as opposed to the Hero's black sliding design. The only other difference is price; the Hero model, being the more expensive phone, retails for $275, while the Kickflip retails for $250. Both are currently available on Helio's website.
So what are you waiting for? If you're a gamer who wants gaming on the go, or you simply want a handset whose multimedia capabilities cannot be matched by any other service or provider, then run on over to Helio and grab yourself a Hero; your life will never be the same again. Video review coming soon!