Health officials say vape user with severe lung illness has died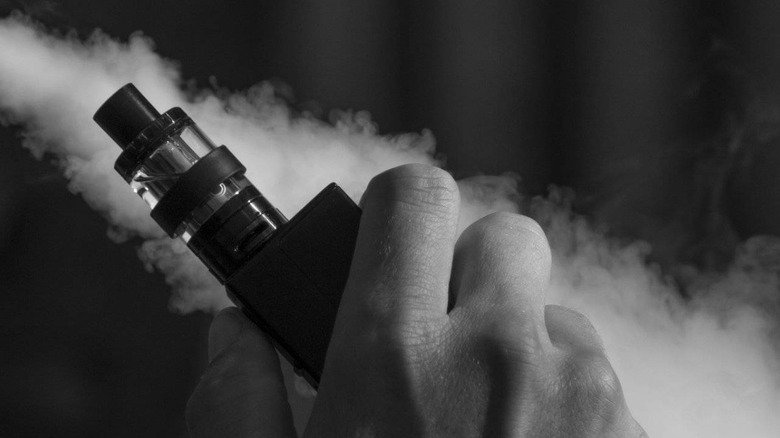 Public health officials in Illinois have reported the death of an individual who had recently used a vaping device and was later hospitalized with the same unnamed severe lung condition impacting more than 100 other people. The news comes only weeks after officials in Wisconsin first publicized this mysterious illness, which isn't linked to an infectious disease.
The announcement was made by the Illinois Department of Public Health (IDPH), which says that the number of cases related to lung illness is vapers has doubled in the state in the last week. Twenty-two individuals ages 17 to 38 in the state of Illinois have experienced this condition after using an electronic cigarette or another unspecified vaping device, the officials state.
In addition, local health officials in the state are investigating another dozen potential cases. Symptoms of this mysterious lung illness include trouble breathing, coughing, and fatigue, as well as some instances of diarrhea and vomiting. In some instances, officials have said that patients needed to be put in the ICU on ventilators.
Officials have been unable to find a specific product or supplier linked to all of these cases, some of which have involved recent vaping of products containing THC. Officials have previously stated that a number of things could be behind the illnesses, including contamination, though there's no clear cause at this time.
Illinois Department of Public Health Director Dr. Ngozi Ezike said:
The severity of illness people are experiencing is alarming and we must get the word out that using e-cigarettes and vaping can be dangerous. We requested a team from the Centers for Disease Control and Prevention (CDC) to help us investigate these cases and they arrived in Illinois on Tuesday.