Headcase offers Etch A Sketch case for iPad and it rocks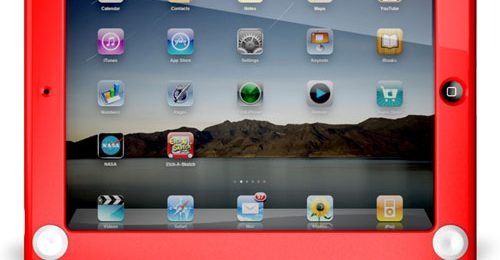 I would bet that just about all of us have owned an Etch A Sketch at one point in our lives. I had several of them as a kid and my kids have several lying around here as well. I thought the coolest thing about them when I was little was drawing stairs on them with the knobs.
Headcase has unveiled a cool new case for the iPad that makes the tablet look like the old school red Etch A Sketch. The case is complete with the little white knobs on the bottom corners of the case. Those little knobs are just images and aren't functional at all.
The case protects the iPad from drops and scratches and has a pair of flip down stands on the back that are every similar to what you see on the bottom of most keyboards to lift the iPad up a bit. The case sells for $39 and leaves all buttons, sensors, and ports uncovered.