HBO offers free weekend for Game of Thrones premiere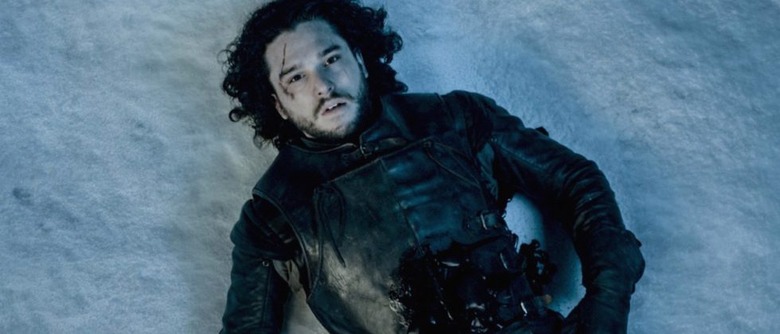 HBO, the home of the world's most popular — and most pirated — TV show, is dropping its subscription fee for the upcoming weekend, letting anyone tune-in to its premium television offerings. The free weekend begins on Friday and will last until Sunday night. It's clearly a move to entice viewers to check out HBO's shows and then lure them into subscribing, but it's the scheduling that's genius, with this weekend offering so much content, including the season 6 premiere of Game of Thrones.
Along with the return of the medieval fantasy drama, this weekend will see HBO's exclusive airing of Beyoncé's Lemonade, a mysterious promotion/documentary/movie that may tie-in with an upcoming album/tour from the pop-star. There's also new episodes of the hit shows Silicon Valley and Veep, and the subscription television premiere of the movie Jurassic World.
Those testing the waters of HBO should also check out Last Week Tonight with John Oliver, and the network's latest original movie, Confirmation. So yeah, there's a lot of television content available during that 48-hour period, you just have to hope your cable provider is offering access to the promotion.
Coming back to the Game of Thrones angle, for several years now HBO has struggled to combat the rampant torrenting of the show, with last year's season debut seeing a worldwide release at the same time. The network is likely trying to get users to see what else they offer, with the hope of turning them into paying customers. Or at least get them to check out the stand-alone HBO Now service, which itself comes with a free one month trial (meaning another four episodes of GoT).
VIA The Wrap