Hawaii's Supreme Court revokes telescope construction permit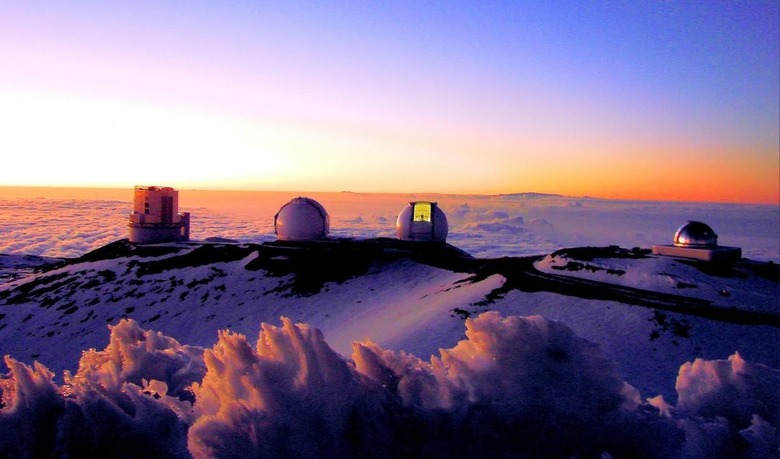 One of the world's tallest telescopes was planned for construction in the Mauna Kea conservation district; a permit to build the telescope, called simply "Thirty Meter Telescope", was issued in 2013 by the state Board of Land and Natural Resources. This quickly lead to protests from those who want the project halted, the reasons for which vary from Mauna Kea's sacred status to cultural preservation.
Yesterday, the Hawaii Supreme Court issued a blow to the project, ruling that the construction permit is invalid. The reason, according to the Supreme Court, is that the Board of Land and Natural Resources was hasty in issuing the permit to start with. The agency should have waited for a hearings officer to address the protesters' petition first.
Said the court:
Quite simply, the board put the cart before the horse when it issued the permit before the request for a contested case hearing was resolved and the hearing was held. Accordingly, the permit cannot stand.
The telescope's construction was approved by the University of Hawaii Board of Regents in 2010; this is a $1.4 billion project. The issue has become increasingly heated since then, with protesters going so far as to physically block construction more than once, with the second time involving boulders placed in the road.
Researchers state Mauna Kea is the best space observation spot on Earth.
SOURCE: The Republic