Haven smart lock eschews tradition with riser design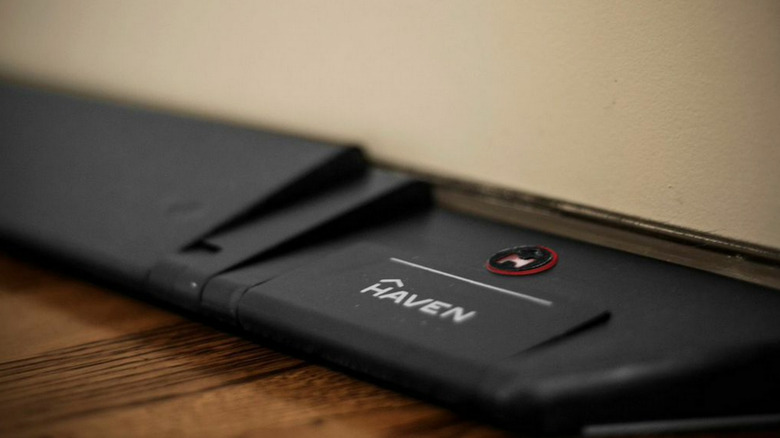 Security is one big focus of the connected devices that make a home a little smarter, but arguably none of them are as important as the lock that keeps your house — and everything in it — safe. Haven is the latest smart lock to surface, and it takes a different approach to keeping intruders out.
Traditional locks have never been terribly secure, being effective mostly by the hassle they present those who would otherwise engage in a crime of opportunity. Those dedicated to getting inside only have buy a lock-picking kit or duplicate a key to gain entry.
The Haven smart lock is harder to get through because of its atypical design: rather than a small locking mechanism, it is a riser that lifts from the ground and forms a barrier to keep the door secure. Given its "smart" designation, it isn't surprising the lock offers both WiFi and Bluetooth connectivity.
"Unlocking" the door, which will in a more literal sense be lowering the riser barrier, is accomplished via a paired Bluetooth device that one designates as a key. If all goes as planned, the device will run for half a year on a single battery charge — but that is assuming the Kickstarter campaign itself will go as planned.
VIA: Forbes