Hasselblad X1D crams medium format sensor into mirrorless camera body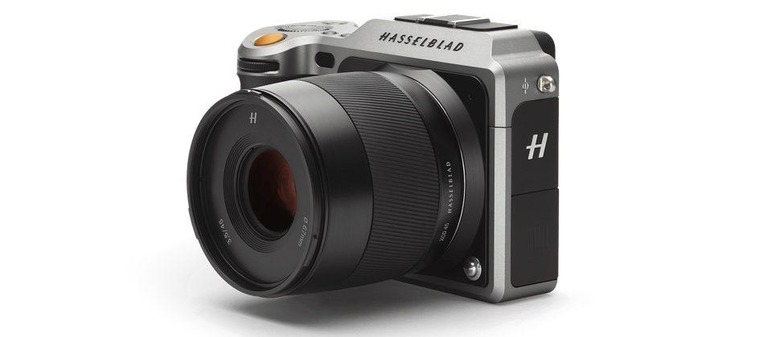 Just as was predicted, Hasselblad has announced its new X1D camera today, billed as the world's first medium format mirrorless camera. That means they've managed to fit a 50-megapixel medium format sensor into a small, compact interchangeable lens body. And because it's the same sensor Hasselblad uses in their high-end H6D camera, the X1D easily outpaces full-frame mirrorless camera models.
It won't start shipping until August, but one of the first things to note is that the X1D is both expensive for a mirrorless and cheap for a Hasselblad. At $8,995 for the body only, the X1D is really several steps above similarly sized cameras, but also a steal when compared to the $30,000 and up charged for Hasselblad's professional-level cameras.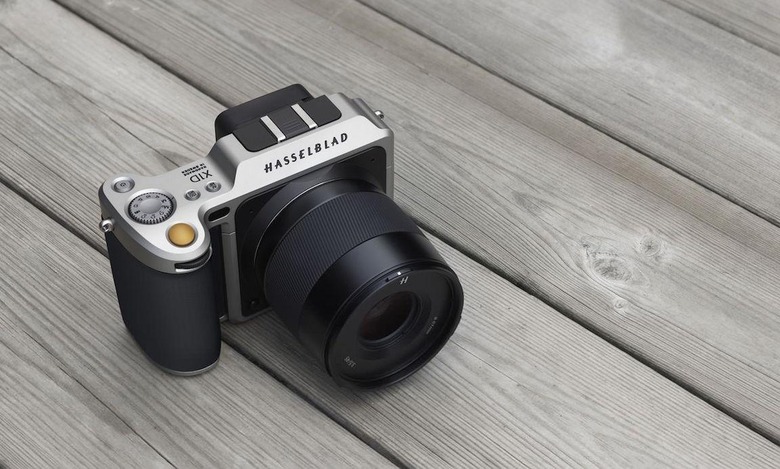 The key to that high price is that large sensor, which measures 44 x 33 mm. As a general rule, a larger sensor almost always equates to better photos, as it means more light can reach each pixel. This results in improved depth of field, color reproduction, dynamic range, and better performance in low-light conditions.
Moving on to specs, the X1D features a built-in electronic viewfinder, 3-inch LCD touchscreen, dual SD card slots, WiFi, GPS, and USB 3.0. It has 14 stops of dynamic range and an ISO range of 100 to 25,600, options to capture images in RAW and JPEG, and the ability to shoot video in 1080p at 30 fps. Shutter speeds top out at an impressive 1/2,000th of a second.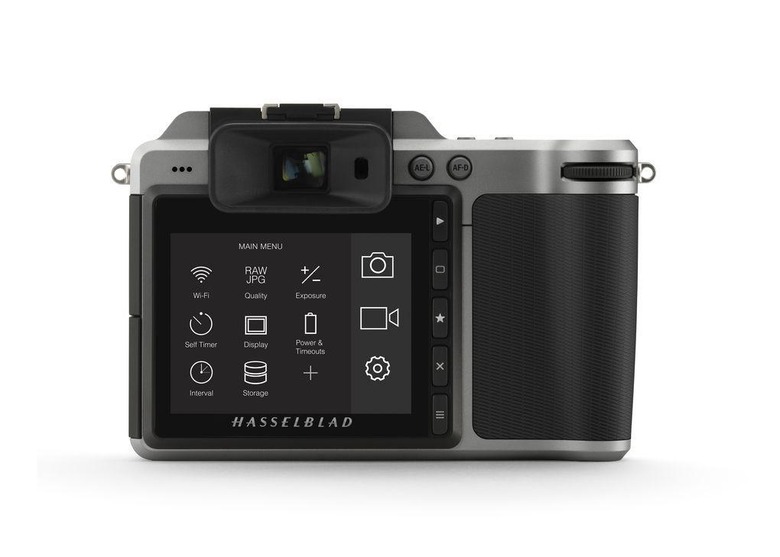 Following the sensor, the small size is what's most impressive about Hasselblad's newest camera. The X1D weighs only 1.6 pounds and measures 150.4 x 98.1 x 71.4 mm, making it just a tad bigger than Sony's A7R II. Plus, the camera body is sealed against dust and moisture.
Of course, a camera is no good without any lenses, so Hasselblad is debuting two new lenses to go with the X1D. And just like camera, they'll cost a pretty penny. First is a 45mm f/3.5 for $2,295, and the second is a 90mm f/4.5 for $2,695. If those aren't adequate, there will also be an adapter allowing the X1D to work with all 12 of Hasselblad's H System lenses.