Hasselblad H5D-50c medium-format CMOS camera launches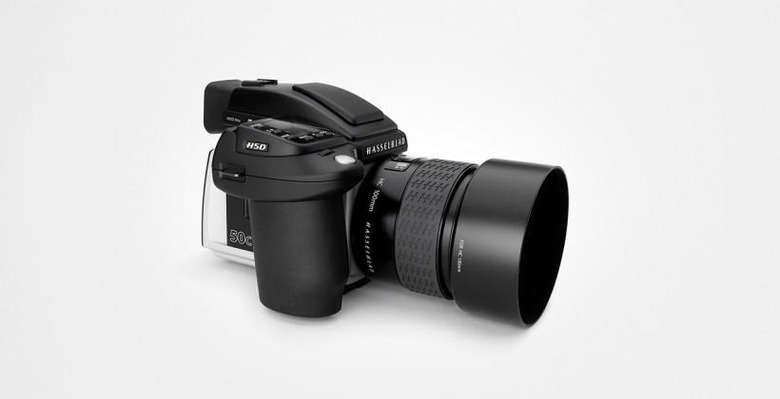 Back in January, Hasselblad teased its upcoming medium-format CMOS digital camera, and at the time very few details and no images were provided. The camera has now officially launched, and with it comes a gallery of images, the camera's full specifications, and price.
With the H5D-50c comes a 50-megapixel CMOS medium-format sensor, making it the first fully integrated medium format shooter of its kind, says the maker. ISO range goes up to 6400, and there's 14 stops for high-dynamic range, assuring blowouts and shadows aren't too big of an issue.
The shutter speed can be set at a lengthy 12 minutes, and up to 1.5 frames can be captured per second. There's Live Video in Phocus with "higher frame rate" (unspecified), as well as True Focus auto focus with Absolute Position Lock. Rounding it all out are options for tilt-shift, and GPS.
Said Hasselblad's Product Manager Ove Bengtson, "As with all our cameras, the H5D-50c was developed with one goal in mind – to produce simply the best image quality possible today. This CMOS sensor model represents a major leap forward in camera development and breaks new grounds for medium format photographers who now will be able to shoot with the ultimate in image quality, regardless of lighting conditions. Outstanding ISO performance – up to ISO 6400 – will raise available light photography to new heights in this genre."
As anticipated, the camera has a hefty price tag at €20,900.
VIA: PetaPixel
SOURCE: Hasselblad