Hasselblad to launch first medium-format CMOS camera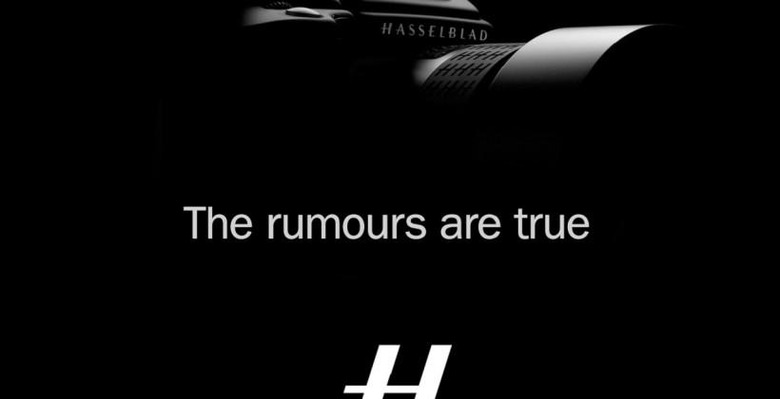 Yesterday, Hasselblad announced plans to launch the first-ever camera with a medium format CMOS sensor. With the camera will come a generous 50-megapixels, though no other specifications for the new entrant into the photography industry were provided. According to the company, the H5D-50c will be available in March.
When it will go on sale in March and how much photographers should expect to pay wasn't detailed, either. The promo shot above is the only indication of what the camera will look like, though it doesn't provide more than a glimpse of the upper portion. If nothing else, it's a wonderful tease.
A medium format sensor promises to bring a level of image quality you won't find in a megapixel-comparable DSLR, opening the door for serious photographers and those who often make large prints. If one is to go by comparable cameras and other Hasselblad products, it is wise to assume the price range will limit the H5D-50c to serious professionals or very dedicated hobbyists.
Said Hasselblad's Product Manager Ove Bengtson: "This pioneering 50 megapixel CMOS sensor camera is based on our H5D-50 model but will offer a faster capture rate; longer shutter speed capability and much greater ISO performance. It will provide greatly improved Live Video in Phocus and will also be available with Multi-Shot functionality. We believe this will provide a highly compelling option for professional photographers who prefer a more versatile camera that enables them to immediately embrace a wider range of photo-disciplines but still encapsulating the exceptionally high-end image quality associated with Hasselblad."
SOURCE: Hasselblad