Harry Potter: Wizards United Adventure Sync is coming to save your battery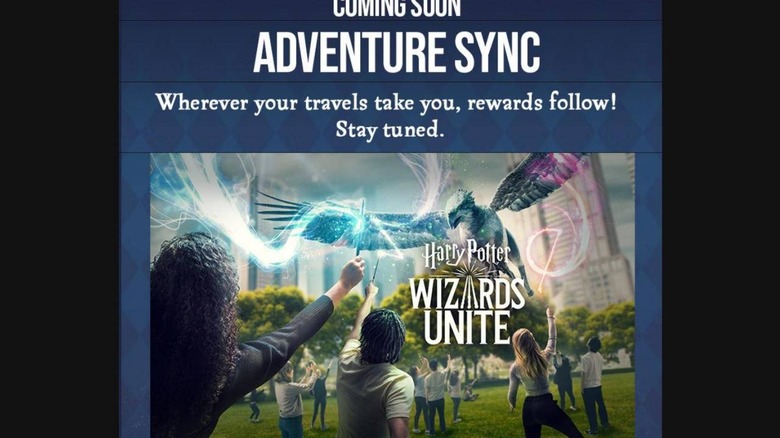 While it may not have garnered the same massive numbers as Pokemon GO, Niantic Labs' third game still amassed a faithful following, especially among Wizards hiding among Muggles. Harry Potter: Wizards Unite has its own fair share of players who would cover great lengths to take bound the Foundables from Confoundables and bring back to their rightful place. If only they didn't run out of battery because the game had to always be in the foreground. Pretty soon, they won't once Adventure Sync lands in the game.
Adventure Sync was a feature introduced in Pokemon GO a few months ago to address the very same problem. A part of the game's mechanic required counting the user's steps to, for example, hatch eggs. The problem was that the app only counted steps when it was running in the foreground, that is, the active app. In other words, it was a huge battery drain on phones.
Adventure Sync tapped Android's and iOS' frameworks for counting steps, a.k.a. their fitness features, to do the counting even when Pokemon GO isn't running. When the game does start up, it syncs with Android's Google Fit and iOS' HealthKit to count previous steps towards hatching the egg, saving tremendous amounts of battery for users.
That same mechanic is present in Wizards United, used for Portkey-bearing Portmanteaus instead of eggs but, unfortunately, Adventure Sync doesn't exist for the game. Wizards-in-disguise still need to go the old-fashioned non-magical way of keeping the game open while the walk or ride around and hope that their battery pack has enough juice to keep it powered up for Muggle tasks.
Based on an email sent out to some, but not all, players, Adventure Sync will be coming soon to Harry Potter: Wizards United. When that will happen, however, is the mystery that has yet to be solved. Until then, keep those portable battery wands ready.