Harry Potter Wizards Unite open beta details: The game is afoot!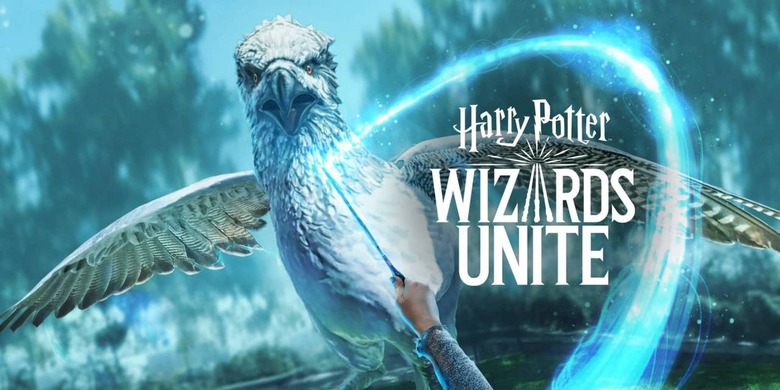 Harry Potter fans have been waiting a long time for the launch of Niantic's Wizards Unite. The game was first revealed at the tail end of 2017, and then Niantic went silent for nearly a year before delivering the game's first teaser trailer and announcing that it would be out sometime in 2019. Day by day, we're getting closer to that release, and with the game entering open beta today, things are definitely starting to look better on that front.
Though Harry Potter: Wizards Unite is now in open beta, not everyone will get to participate. The open beta is only live in New Zealand and Australia for the time being, with no indication of when it might open up in other regions. Still, this launch in Australia and New Zealand suggests that Niantic is handling the testing of Wizards Unite much the same way as it did Pokemon GO, which gives us a bit of insight on when the beta might be available in other regions.
With Pokemon GO, Niantic launched the beta in Australia and New Zealand first, just as it's doing with Wizards Unite. It wasn't much longer afterward that the beta made its way to a number of additional regions. Since Niantic already went through this song and dance with Pokemon GO and presumably learned some things in the process, it stands to reason that the Wizards Unite beta may be available in other regions in a matter of weeks.
Obviously, that's all just speculation on my part, but regardless, the thing we know for sure right now is that those of you in Australia and New Zealand can download Wizards Unite and give it a spin. Wizards Unite tasks players with hunting down magical artifacts, items, and enemies that have made their way into the muggle world, which neatly explains why a bunch of wizards are walking around the human world and performing magic (something they're not supposed to do).
If you live a region outside of those two countries, you can pre-register for the game on the Google Play Store. There's no such option for iOS users, but Niantic says that more details are coming soon. We'll keep an eye out for additional information on the worldwide release of the Wizards Unite beta, so stay tuned for that.