Harry Potter: Wizards Unite expands to more Muggle countries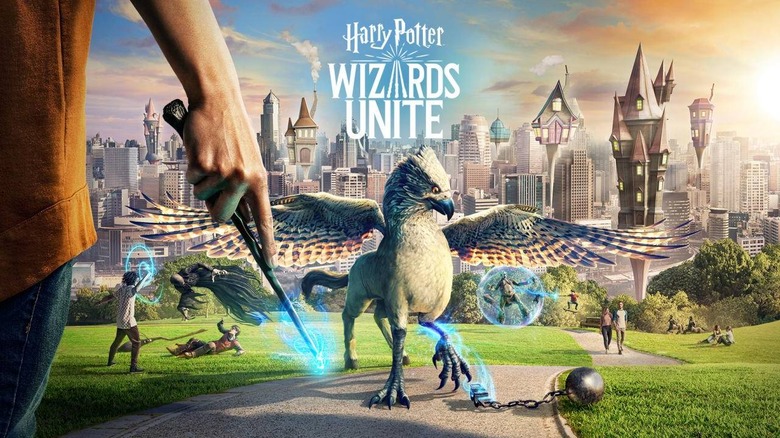 It could be Niantic Labs' biggest hit or it could replace Ingress as its most forgettable. One thing Harry Potter: Wizards Unite isn't is slow. Although the AR game developer never really gave a timeline other than "soon", it has just announced the expansion of the game to more-real world countries, bringing the total to 144 more countries just over the weekend. That's definitely a lot faster than Pokemon GO.
Staged rollout for game launches, especially online mobile ones, isn't exactly new. There are various reasons for it but one of the biggest reason for Niantic Labs is server overload. With Pokemon GO, its rollout per country was very cautious but now it seems to be more confident in its ability to handle a sudden influx of players.
It's probably arguable that Harry Potter might have a larger international fanbase than Pokemon, which is probably another reason why Niantic Labs is pulling of a quick launch. Just over the weekend, it expanded the list to 25 countries and just half a day later added 119 more. In addition to the initial launch in the US, the UK, Australia, and New Zealand, Harry Potter: Wizards Unite is now available in a total of 148 territories, including:
Albania, Anguilla, Antigua and Barbuda, Argentina, Aruba, Austria, Bahamas, Bahrain, Bangladesh, Barbados, Belgium, Belize, Benin, Bermuda, Bhutan, Bolivia, Bosnia and Herzegovina, Botswana, Brazil, British Virgin Islands, Brunei Darussalam, Bulgaria, Burkina Faso, Cambodia, Canada, Cape Verde, Cayman Islands, Chad, Chile, Colombia, Costa Rica, Cote d'Ivoire, Croatia, Cyprus, Czech Republic, Denmark, Dominica, Dominican Republic, Ecuador, Egypt, El Salvador, Estonia, Fiji, Finland, France, Gabon, Gambia, Germany, Ghana, Greece, Grenada, Guatemala, Guinea-Bissau, Guyana, Haiti, Honduras, Hong Kong, Hungary, Iceland, India, Indonesia, Ireland, Israel, Italy, Jamaica, Jordan, Kazakhstan, Kenya, Kuwait, Kyrgyzstan, Laos, Latvia, Lebanon, Liberia, Liechtenstein, Lithuania, Luxembourg, Macau, Macedonia, Madagascar, Malawi, Malaysia, Malta, Mauritania, Mauritius, Mexico, Micronesia, Federated States of, Mongolia, Montserrat, Morocco, Mozambique, Namibia, Nepal, Netherlands, Netherlands Antilles, Nicaragua, Niger, Norway, Oman, Pakistan, Palau, Panama, Papua New Guinea, Paraguay, Peru, Philippines, Poland, Portugal, Qatar, Romania, Rwanda, Saint Lucia, Sao Tome and Principe, Serbia, Seychelles, Sierra Leone, Singapore, Slovakia, Slovenia, Solomon Islands, South Africa, Spain, Sri Lanka, St. Kitts and Nevis, St. Vincent and The Grenadines, Suriname, Swaziland, Sweden, Switzerland, Taiwan, Tajikistan, Tanzania, Thailand, Togo, Trinidad and Tobago, Turkmenistan, Turks and Caicos, Uganda, United Arab Emirates, Uruguay, Uzbekistan, Venezuela, Vietnam, and Zambia.
Those who have played either Ingress or Pokemon GO or both will be very familiar with the core mechanics of the game, which is pretty much collection and traveling in real-world physical locations to find markers. The difference is of course in the lore, with Wizards Unite putting players in the shoes of Wizards working to keep the magical world from becoming exposed.
Despite the large number of new countries, that still doesn't cover a lot more, especially in Japan where Pokemon GO ironically took longer to reach. Niantic Labs promises to add more "soon" and hopefully its servers will be able to handle it.