Today the folks at LEGO revealed they'd be bringing on the most wizard-friendly release for magic users in Minifigure form, this August. Today we've got images of the whole pack of packs. They're going to be blind-packaged in the store, so you've got two options. One, buy as many as you can and see what you get. Two, sit in the aisle and feel around with your dextrous fingers for the identifiable elements, and cheer with each new ID, like a goon!
What's interesting about this set isn't JUST that it's a Harry Potter Minifigure set. It's that this set isn't relegated to one movie. Past Minifigure sets have focused either on the yellow City world of LEGO, or they've kept their contents to one film. This one's different.
Included in the set are the following:
1. Harry Potter (in school robes)
2. Ron Weasley (in school robes)
3. Hermione Granger (in school robes)
4. Draco Malfoy (in Quidditch robes)
5. Harry Potter (in Pajamas)
6. Albus Dumbledore
7. Luna Lovegood
8. Neville Longbottom
9. Cho Chang
10. Dean Thomas
11. Lord Voldemort
12. Dobby
13. Cedric Diggory
14. Mad-Eye Moody
15. Professor Flitwick
16. Professor Trelawney
—–
17. Newt Scamander
18. Jacob Kowalski
19. Tina Goldstein
20. Queenie Goldstein
21. Credence Barebone
22. Percival Graves.
At the break, starting at 17, you'll find character from "Fantastic Beasts and Where to Find Them." Numbers 1 through 16 are all from "The Wizarding World of Harry Potter." Note that I added the numbers here, they're not necessarily numbered as such – not by LEGO, and not in our hearts, of that you can be sure.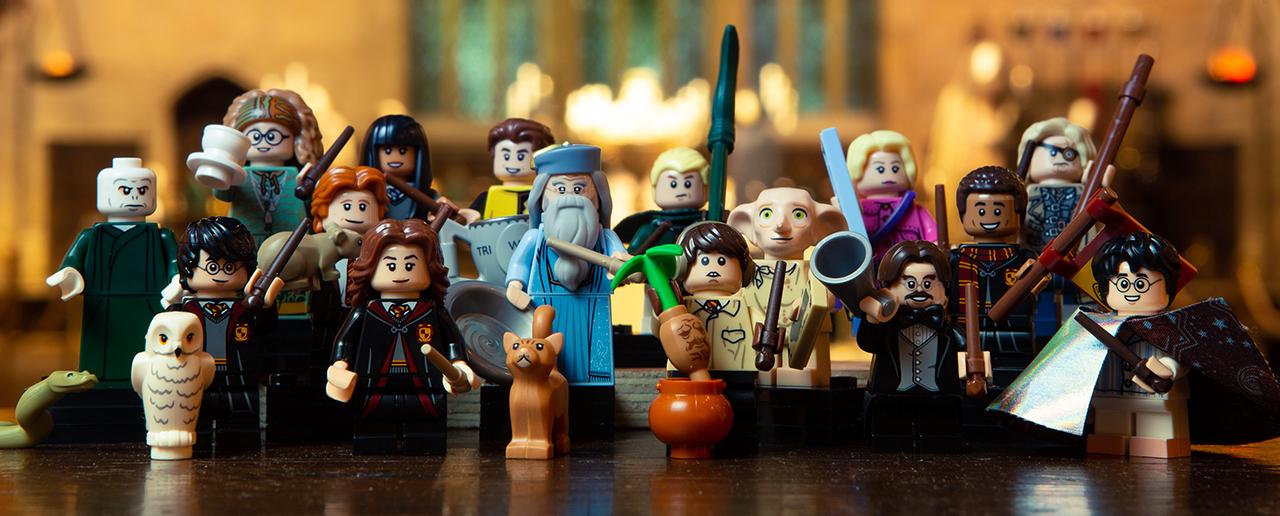 The obvious first target is Dobby, as he'll be the easiest to identify in packs – he's got that house elf head, after all. Then there'll be Draco as he's the only one with a broom. If you're looking for Hermione, you'll want to feel for the cat, and Harry for the owl. There's a new snake that's not been a Harry Potter set before – that belongs to Voldemort.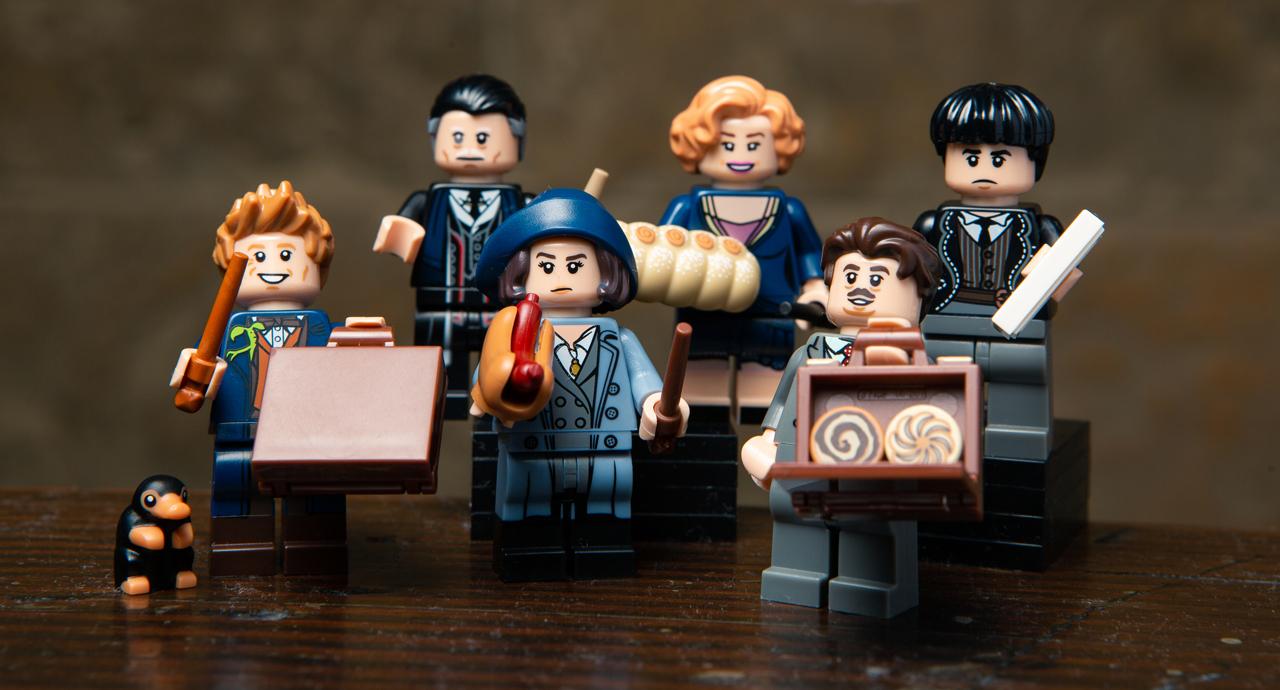 Almost every one of these Minifigures comes with their own wand, and they've all got hair pieces – save Dobby and Voldemort, of course. The most difficult to tell the difference between will probably be Cho Chang and Harry Potter (in Pajamas) unless his Invisible Cloak is included in one of those protective boxes – that'll make it real easy. Professor Flitwick and Neville Longbottom will also be sort-of difficult to tell apart – save the big planting pot.
The whole lot of these Harry Potter blind packs will be sold in brick-and-mortar stores – any fine store that sells LEGO – and at the LEGO store online. And in LEGO Stores near you, of course. These packs will cost approximately $4 USD apiece, starting on August 1st, if you're lucky enough to find a box at launch. Say goodbye to your pocketbook, goodbye forever!