Harry Potter fan alert: you can now have dinner in the Great Hall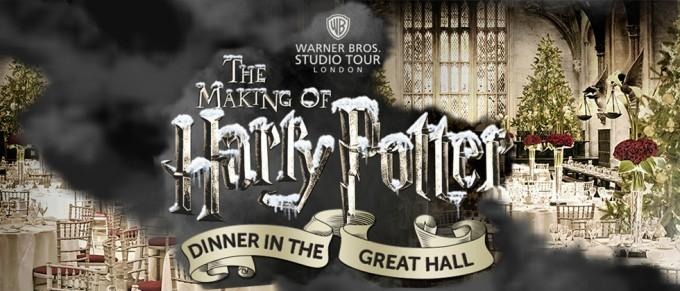 While you won't necessarily catch a glimpse of Dumbledore while you're there, the opportunity to eat dinner in the Great Hall at Hogwarts could be within your grasp. For one night only, Warner Bros. are opening the doors of the original interior set of the Great Hall from the film Harry Potter and the Philosopher's Stone (or Sorcerer's Stone, if you saw the USA version), where they've dressed the hall to look relatively similar to its original state.
Warner Bros. has an event planned for the 3rd of December – so good luck if you don't already live nearby or have this planned – in which a Christmas celebration will take place. This celebration goes by the name of "Dinner in the Great Hall".
The hall will be "dressed for the occasion with the original props used in Harry Potter and the Philosopher's Stone, including flaming Christmas puddings and hams studded with cherries"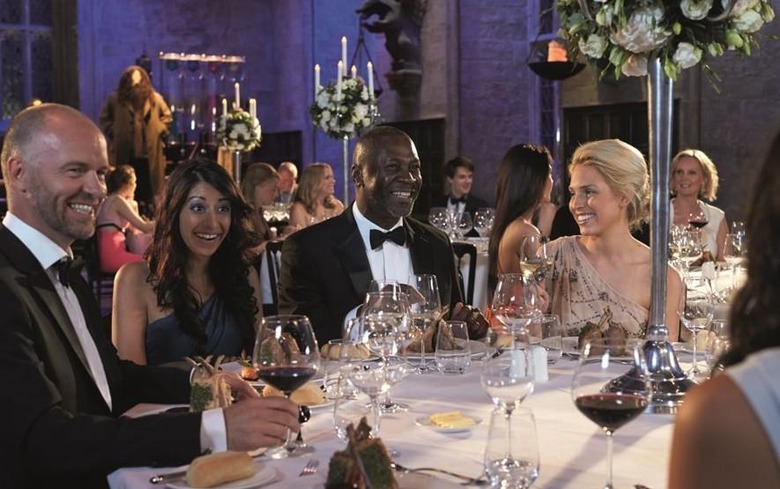 You'll also find your own wand at your place setting and will have "the first two courses of a delicious Christmas dinner with all the trimmings."
• Explore the Studio Tour, admiring sets such as the Gryffindor common room and the Weasley's kitchen at The Burrow, which will also be dressed as they were for winter scenes.

• Enjoy a selection of three festive dessert bowls on Platform 9 ¾, alongside the original Hogwarts Express.

• Drink Butterbeer in the backlot café and walk up the wizarding shopping street, Diagon Alley, before taking in the breathtaking Hogwarts castle model (covered in a layer of filmmaking snow especially for the festive season).

• Finish the evening with music and dancing, with a bar provided for those who wish to purchase additional drinks.
Fancy, yes? This is the first of what we'll safely assume is many of such dinners in the hall, just so long as nobody freaks out at the first event.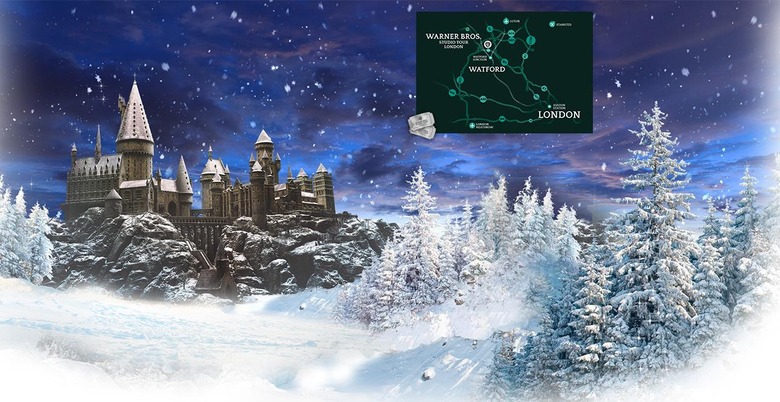 Don't go belting toward the front of the hall, wand in hand, screaming "TROLL! IN THE DUNGEON! TROLL IN THE DUNGEON!!" Followed by a brief pause, then "Thought you ought to know," followed by a faint.
That just wont do. Especially if you'll be wanting to attend again. You can attain more information on the first dinner at WBStudioTour.co.uk.
UPDATE: Merlin's beard! They've sold out! They've also suggested they don't have plans for another dinner such as this. This is a catastrophe!
"Dinner in the Great Hall has proved extremely popular and is now sold out," said a WB Tour representative for this Harry Potter experience. "At present, there are no plans for further dates, however, we hold a range of special features and events throughout the year – please sign up for regular updates."