Harmonix game in the works for Xbox Live, PSN, and Facebook?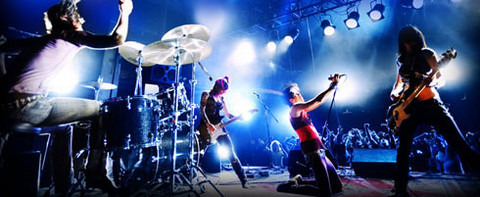 The guys at Harmonix are fairly occupied working on continuous downloadable content for Dance Central, but apparently there is something else in the works for the music game moguls. Brian Chan, who was the senior designer for Rock Band 3, has mentioned on his own public resume that he has begun working on a new Harmonix project, but nothing matching his description has yet been announced by the video game company.
On Chan's resume, it mentions the game is being developed as a downloadable title for the Xbox 360 and PS3, with the unlikely pairing of Facebook as well. It's unclear if the three will have some sort of interconnected social communication or if the Facebook version will simply stand on its own. Nevertheless, it is a curious revelation. After all, Harmonix is not exactly known for making downloadable games. Its high-concept projects are grandiose and live on for years through sequels and fresh content.
After Chan's resume change was spotted, Harmonix was soon to reply that it had not announced anything and would not confirm the new title. However, a spokesperson for the developer did not deny it either, and was instead quoted as saying there are a number of different games in the pipeline. So far we have also heard of an upcoming Nintendo 3DS and PlayStation Vita title. Beyond that, who knows what the next move is for Harmonix?
[via Joystiq]