Harmon Kardon Launches Guide+Play for your car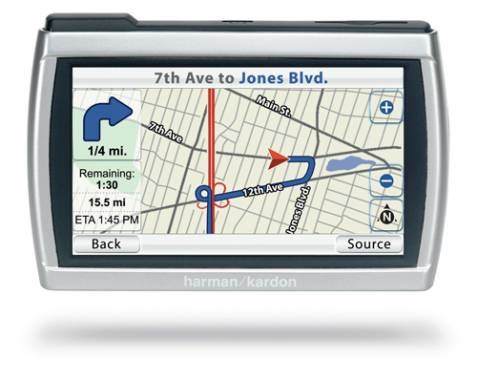 Harmon Kardon recently announced their Guide+Play fully integrated navigation and multimedia automotive solution. This compact navigation device strives to differentiate itself not only by Harmon Kardon's signature quality audio but also by offering consumers the capability to enable multimedia functions while still allowing navigation to do its job. By using a unique layering interface, there is no frustration in going back and forth between the navigation menu and the music menu.
The Guide+Play is incredibly slim and portable at 19.6mm thin and includes pivoting mount, integrated navigation and multimedia applications, a 4" widescreen display, and a battery life of around 5 hours. It is currently retailing for around $500.