Harman Voyager Drive makes in-car audio portable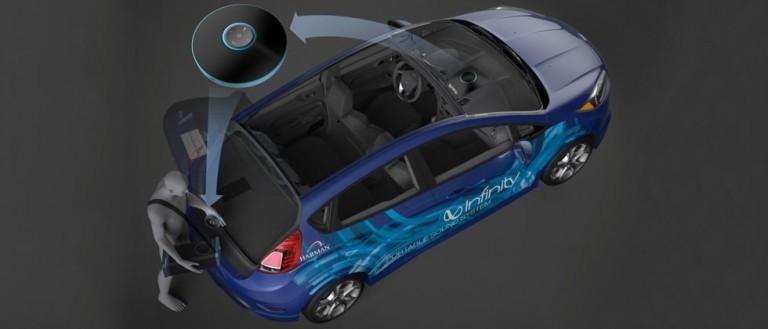 Three devices make Harman's newest in-car audio system unique. The first is Voyager Drive, the second is Voyager Drive+, and the third is the Voyager Soundwear. The last device on that list is a U-shaped speaker you wear over your neck for personalized surround sound. The Voyager Drive+ is an upgraded version of the Voyager Drive, providing a removable subwoofer for your vehicle. The standard Voyager Drive system, including a heavy-duty speaker system in your car with a removable, wireless speaker you can take with you when you need to exit and head towards the beach.
The base Voyager Drive system works with a full-range audio experience in your vehicle. This means six in-dash speakers, with two active 40mm speakers in what they call a "Go" unit. The Go unit is a removable, wireless speaker that recharges while in its dock on your dash.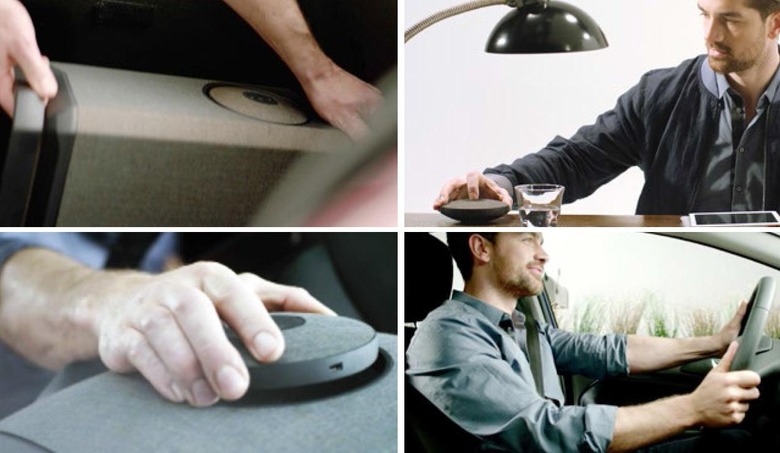 An upgrade to the Voyager Drive+ system also includes a powerful subwoofer that you can also take with you, remaining docked in your trunk whilst not in use.
Also available to expand this experience will be Voyager Soundwear. This is what Harman calls a "life-style wearable device" for a "new level of personalized surround sound."

At this time Harman has not shared which vehicles this system will be coming in, and we're waiting for news on when we'll be able to have each of the bits installed in our own vehicles. Cross your fingers for soon.