Harman Kardon Saber SB 35 And SB 26 Sound Bars Offer Big Sound In Small Packages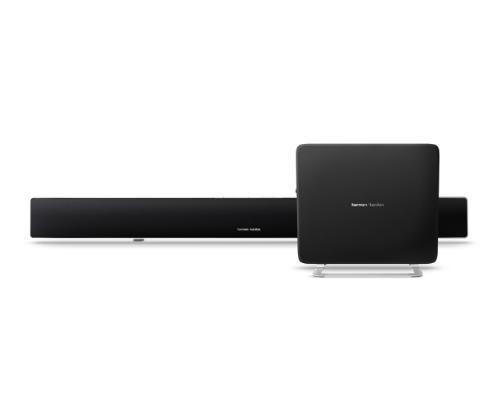 Harman Kardon is an old name in the audio industry and has been making gear for home theater users for a long time. The company has announced a pair of new sound bar systems for home theater use including the Harman Kardon Saber SB 35 and the SB 26 sound bar promising to massively enhance the audio performance of any TV they're paired with.
Both of the sound bar systems feature multiple HDMI inputs to connect TVs, external audio devices, and other sources such as game consoles. The sound bars also support Bluetooth music streaming from smartphones and tablets. The high-end system is the Saber SB 35 featuring an impressively thin 1.25-inch sound bar.
The SB 35 also features a wireless powered subwoofer. The sound bar has eight independent channels using 1.75-inch drivers and one-inch tweeters. The wireless subwoofer has 100 W of power and is compact enough to be installed vertically, horizontally, or even wall-mounted. The sound bar also features triple DSP to deliver a more realistic virtual surround sound experience. The system supports Dolby Digital TrueHD and DTS HD Decoding.
The SB 26 sound bar also features a wireless 100 W powered subwoofer featuring a 10-inch driver in a ported enclosure. The sound bar uses two-way dual-driver left and right speaker modules featuring a pair of three-inch midrange drivers and one-inch dome tweeter. It has two HDMI inputs and one optical digital input. The SB 35 will sell for $999 with the SB 26 selling for $599.
SOURCE: Harman Kardon