Harman Kardon Invoke speaker with Cortana officially arrives to take on Echo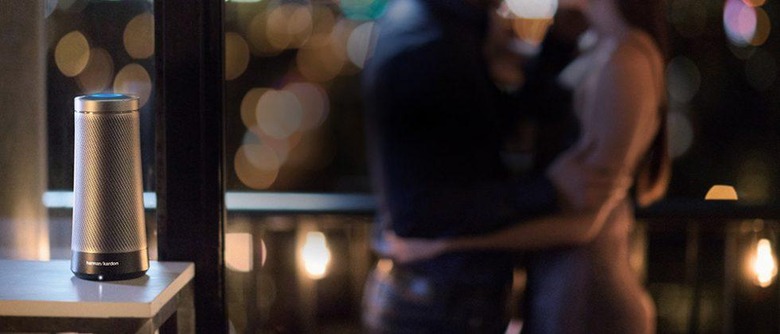 The Harman Kardon speaker with Cortana has been officially announced, adding yet another smart speaker to the growing market. Unlike most of these smart speakers, which run Amazon's Alexa, the Invoke speaker utilizes Microsoft's own personal digital assistant to support voice commands and more. The speaker itself provides 360-degree audio and a cylindrical tower shape not entirely unlike the Amazon Echo's design. Two different colors will be offered, both featuring what Harman describes as a 'sleek, modern design."
Harman Kardon's Invoke follows in the footsteps of devices like the Amazon Echo and Google Home, both of which feature each company's respective personal digital assistant. Though Google Assistant is making its way into a greater number of devices, Amazon largely dominates the smart speaker market at the moment; Alexa can be found in most of these connected products, likely to Microsoft's dismay. The new Invoke speaker helps change things.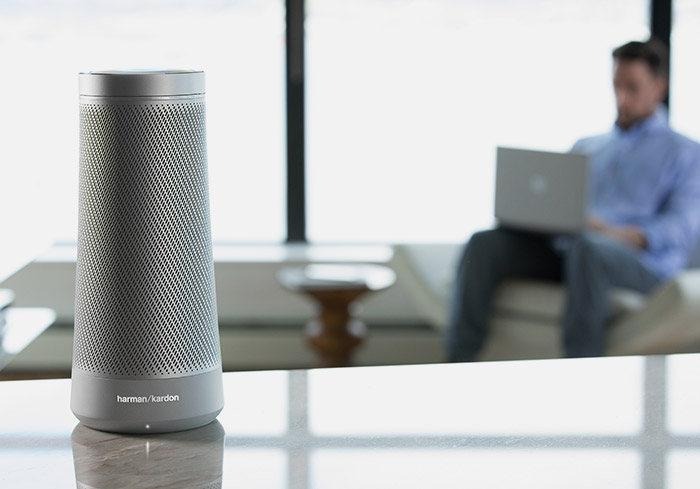 Talking about the new speaker, Microsoft's CVP of AI Products Jordi Ribas said:
We are excited to partner with Harman Kardon to create a speaker that combines premium audio and stylish design with the intelligence of Cortana. This is our next step in bringing Cortana to even more devices to help users be more productive wherever they are.
In addition to the Pearl Silver model shown above, Invoke will also be offered in Graphite Black. Harman says the speaker is made using 'premium materials,' including a metallic speaker cabinet. The user interface is touch-based, and the overall product brings a new first to the smart speaker market: Skype integration. Voice detection is promised to be strong thanks to the company's SONIQUE far-field voice recognition tech.
The speaker boasts a total of seven microphones which enable the speaker to pick up on commands even in noisy rooms. A combination of algorithms including echo cancellation and noise reduction help round the product out. Harman Kardon Invoke will be available in Microsoft Stores and at some retailers this upcoming Fall season; price wasn't detailed.
SOURCE: Harman Kardon