Harman and Microsoft are bringing Office to your car's infotainment system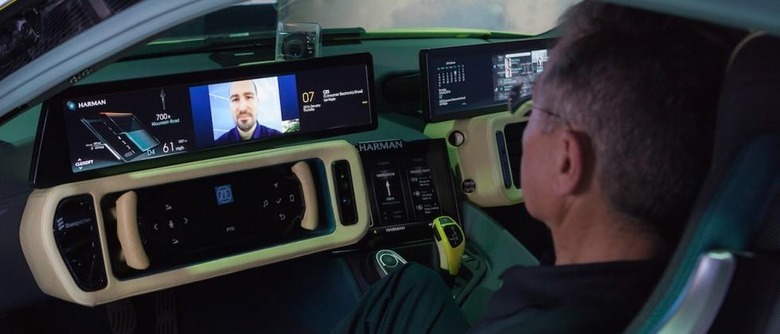 One of the clearest trends at CES 2016 so far is that vehicle infotainment systems are the "new big thing," and because they are basically OS platforms for cars, it's time they run Microsoft Office. That may sound like a joke, but it's what Harman is actually working on, with help from Microsoft. Harman's vision is to allow drivers to use the Cortana voice assistant to do things like schedule meetings, join conference calls, and respond to emails.
It's hard to imagine how full-fledged Office suite apps will work in the car while relying on just voice commands, even with autonomous driving modes involved. Trying to create and manage PowerPoint and Excel documents with voice dictation sounds like a nightmare, especially when considering thing like voice recognition entering the wrong data or hearing something else inside the car, like a child in the back seat.
Harman does promise that their infotainment systems will take advantage of over-the-air software updates to keep Microsoft Office on its latest versions. The company hasn't said which cars the Office software might make its way into, however it is ultimately up to manufacturers to decide if it makes the cut.
Keeping in tune with all news about self-driving cars in development (another big CES trend this year), Harman adds that some Office features will only work when vehicles are in an autonomous driving mode, or at least in park. It's good know safety will be in mind as we write up expense reports while traveling down the highway.
SOURCE Harman