Harman AKG N60 NC luxury headphones feature real leather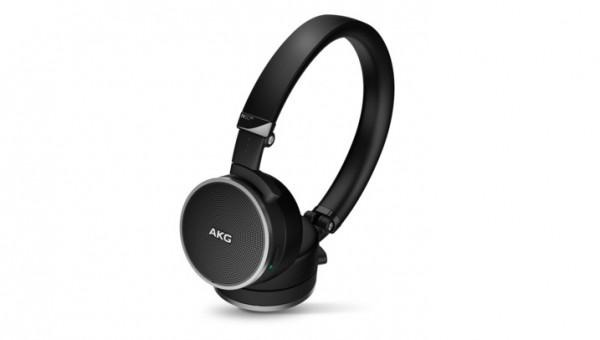 Harman has introduced a new pair of on-ear wireless noise-canceling headphones, the AKG N60 NC. The maker describes these as an ultra compact pair of headphones suitable for traveling, among other things, whether by train, bus or airplane. Aside from being small enough to fit in your bag, the headphones feature what is promised to be a luxurious design, including a headband that is made with real leather and ear cups made of aluminum paired with memory foam.
The headphones are wireless and able to run for 30 hours before needed recharged; there is a 3.5mm detachable cable included, however, for those times the battery is dead or you must have a wired connection, such as on an airplane. The headphones use what Harman describes as a "3-dimensional folding mechanism" for stowing away when not in use.
The N60 NC weighs 150 grams, and has a universal microphone built into the detachable cable, as well as a remote. As far as audio goes, the maker describe the N60 NC's quality as including "warm bass" and overall clear acoustic sound. This is coupled with noise-canceling technology that helps block out unwanted ambient sounds.
On a more detailed level, the headphones have a 10Hz to 22kHz frequency response, 123dB sensitivity, and 30mW max power input. Harman includes a flight adapter and USB charging cable with the headphones, as well as a carrying pouch. The headphones will be available starting September 7 for £229.99.