Harley-Davidson unveils new Breakout motorcycle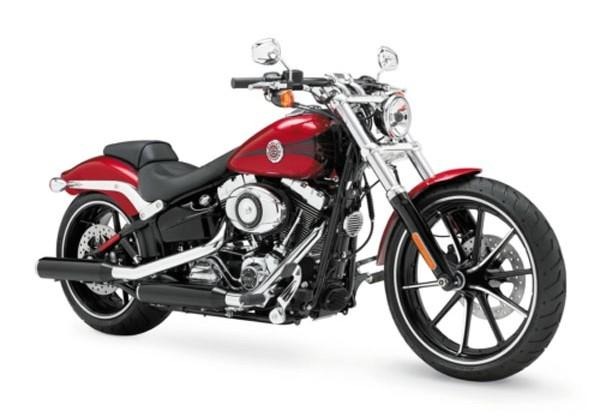 You only have to take a quick trip down just about any road around the United States to see that motorcycles are incredibly popular. One of the most popular motorcycle brands on the roads around the country are the American-made Harley-Davidson bikes. Harley-Davidson has unveiled a new motorcycle called the Breakout.
I'm not so sure about choice of name, but the bike is certainly interesting looking with what Harley-Davidson describes as drag-bike attitude. The bike is classified as a performance cruiser and fits into Harley-Davidson's premium motorcycle line. Premium means the bike is far from inexpensive with a starting price of $17,899.
That makes this motorcycle more expensive than some new economy cars. The Breakout has a 240 mm wide rear tire balanced with thick forks and chopped fenders. Harley-Davidson uses a shaved tank console and drag handlebars. The engine is a Twin Cam 103B decked out with lots of chrome and gloss black paint.
The motorcycle uses 10-spoke cast-aluminum Gasser wheels finished with gloss black powder coat. The bike also gets a gloss-black finish on the cast-aluminum oil tank, fork lowers, muffler shields, and the handlebars. To maintain a clean look the bike also uses a side-mounted license plate frame and combination stop/turn/taillights to leave the rear fender uncluttered. The bike can be purchased with ABS and an optional security system. Riders who opt for the $17,899 basic version will only have a black color to choose from while for $18,299 riders can choose from Big Blue Pearl or Ember Red Sunglo.
[via Harley-Davidson]