Happy Thanksgiving 2012 from SlashGear!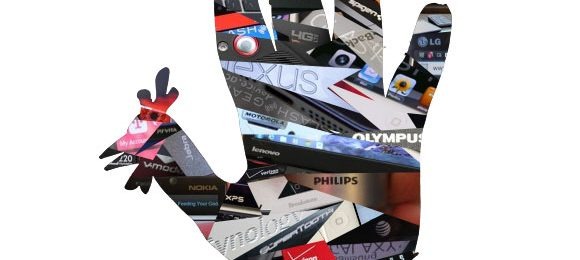 Here at SlashGear we've got a lot to be thankful for, and without a doubt we've got more people to thank for making this all possible than we can possibly list. That said, we're certainly about to try to thank everyone who went above and beyond for us over the past year, starting with you – the readers! We consider you to be not just the people that keep us in a steady job and off the streets with your interest in what we've got to present, but our extended network of friends as well – we're here for you first and foremost, and we want to make sure you understand that you mean a lot to us!
Next it only makes sense to thank our sponsors, without whom we'd still be able to write, but we'd have a lot less food at home to keep our stomaches full. We thank you for continuing to see the tech and gadget publishing world as the strong force it continues to be today. You remain one of the vital connections we make each day and we're glad to help you reach your consumer base as well.
We'd like to thank the PR teams we get to work with on a consistent basis as well – you're the unsung heroes that keep us connected with the gadgets and technology we love so well – while under the hood we'd like to thank the UK2Group for sponsoring our CDN for the past 2 years. Thanks too to the companies which have supported us with giveaways; we're hoping to have more of those soon too.
The teams running both Pepcom and ShowStoppers continue to deserve props for bringing us a more personal experience to the tech event world during gigantic events like CES (coming up again in just 46 days from now) and during the year in-between larger conventions. And every company that has launched a new product this past year, and kept us curious about the consumer electronics world as a whole, today's the day we toast you!
Of course I'd like to thank my teammates – bosses, new recruits, and everyone in-between – for continuing to create a unique environment in which my unique set of abilities – and your unique set of interests – can match up on the daily. Let us know what and who you're thankful for as we load up on the only thing we love more than electronics – massive amounts of food!