Happy 6th birthday to the iPod!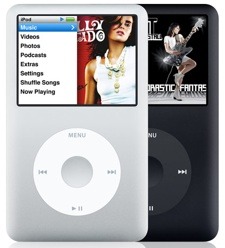 Apple iPod, I'm really sorry. I missed your birthday, and what's worse is that I didn't get you anything. It seems like only yesterday Steve was presenting you to the world with just 5 or 10GB of storage and a FireWire connection.
Six long years have passed, and if you weren't an electronic device, you'd probably be preparing to go off to Kindergarten. Look at you now, you come in four awesome flavors with storage capacities ranging from 1Gb all the way up to 160GB.
This has been a really special year for you. Not only was the 100 millionth iPod sold, but your iTunes music store has sold over three billion tracks. I only wonder, what does next year have in store for you?