Happy 4th Birthday To The iPhone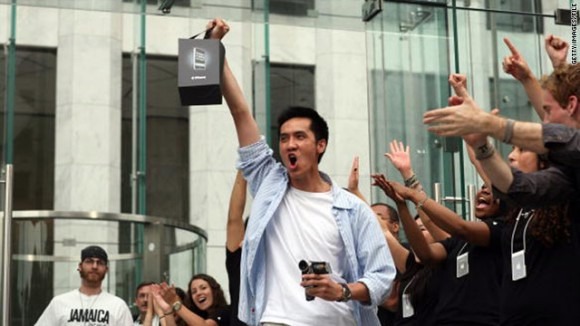 Today is a special day for the iPhone. The "original" iPhone first went on sale June 29, 2007 making today its fourth birthday. And guess who camped out for 5 days back in 2007 to become one of the very first owners of that iPhone? It's SlashGear's Vincent Nguyen, who had his victory photo seen around the world. His iPhone gripping fist thrust proudly into the air a la Rocky Balboa style embodied the triumph and "revolution" that was to be Apple's first phone and the world's first truly smart and easy to use smartphone.
Apple's original iPhone was truly a game-changer for the mobile phone industry. At the time, the majority of phones were typical "feature phones" while so called "smartphones" were difficult to use and afflicted with tiny screens and way too many buttons and keys. The iPhone introduced a huge touchscreen with only one button and a very intuitive interface. The price tag was a whopping $500, which at the time Microsoft CEO Steve Balmer laughed at for being way over-priced and even suggested that the device would fail due to not having a physical keyboard. But, we all know what happened next and who's the one laughing now.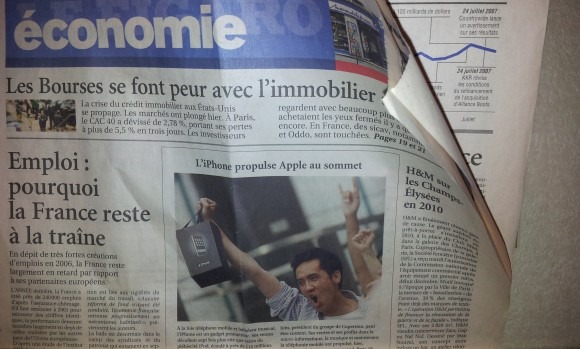 Fast forward four years, and here we are with the iPhone 4 and the rumored upcoming iPhone 4S and iPhone 5. How much has the iPhone changed since its first launch? Well, the thickness of the iPhone 4 did get reduced to 9.3mm from the original 11.6mm while the camera got upgraded to 5-megapixels from the original 2-megapixels and the processor is now much faster. Significant new iOS features such as the ones to come with the next iOS 5 and the iCloud along with huge developer support and an abundance of apps are all very different today in comparison.
But outwardly, the iPhone 4 still looks rather similar to the original iPhone. Product head at Foursquare, Alex Rainert tweeted saying that "The soul of the original is clearly still in place." Others think that the original iPhone would still be a decent phone even today for a lot of people, although its processing power is much slower. CNN's John Sutter asks if anyone is actually celebrating the iPhone's fourth birthday. We're curious, too. Anyone else nostalgic?