Happiness Is A TVPC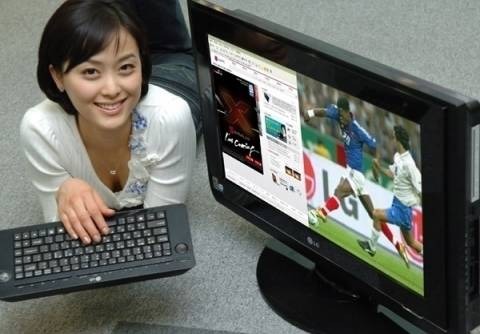 It used to be that if you wanted an idyllic life to model yours on, you'd have to tune in to repeats of Bewitched.  But now I don't have to dress like Elizabeth Montgomery to be happy – I can pretend to be one of the tech demonstration women that are always so pleased to be featured aside (though not astride) the latest gadgets.  Today I would like to be this lady, dwarfed by LG's new TVPC (jeez, now there's an imaginative name).
How joyful I would be, with my Intel Celeron M 430 CPU, 1GB of RAM and 160GB hard-drive, safe in the knowledge that as I flip between TV and PC via the included remote control I can pull up programme-related information over my WiFi connection and find out the ingredients to that great recipe I've just watched being made.  Sadly I wouldn't be able to go make it, since if I moved away from the shadow of my TVPC my life would be miserable and drab again.  More pictures of my televisual totem after the cut...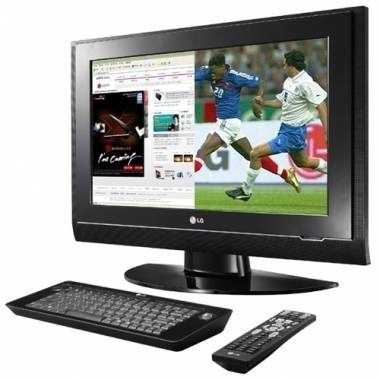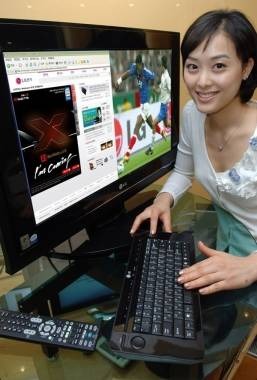 The TVPC will go on sale for 1,850,000 South Korean Won ($2,005), and will be joined by models featuring improved PC specs and PVR features like time-shifting by the end of the month.
LG to launch a new 'TVPC' supporting powerful PC performance [AVING]