HAPIfork Bluetooth eating utensil ships to Kickstarter backers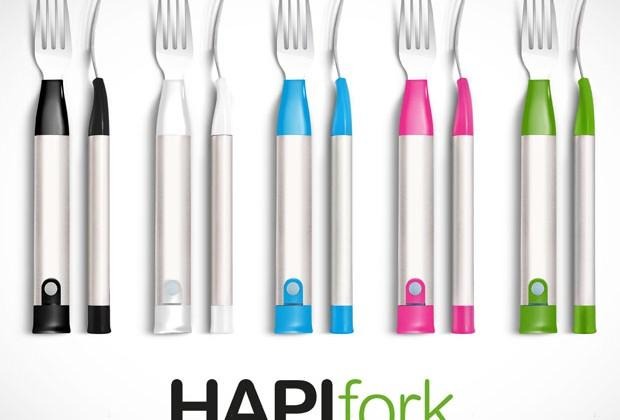 A lot of health experts and dietitians say that one of the ways you can lose weight and get healthier is by eating more slowly. The faster you eat, the easier it is to over eat. During CES 2013, an interesting product surfaced called the HAPIfork. The project later went on to raise money via a Kickstarter campaign to come to market.
The people behind the HAPIfork have announced a couple of important milestones. The first milestone is that the Bluetooth enabled fork is now shipping to thousands of Kickstarter backers. The company has also announced that it has signed up with a retail outlet to sell the HAPIfork.
The retail outlet is Brookstone.com and the Bluetooth equipped fork is available to pre-order there right now. Brookstone pre-orders will ship on October 18. The pre-order price for the HAPIfork is $99 and it's available in white, black, blue, pink, and green.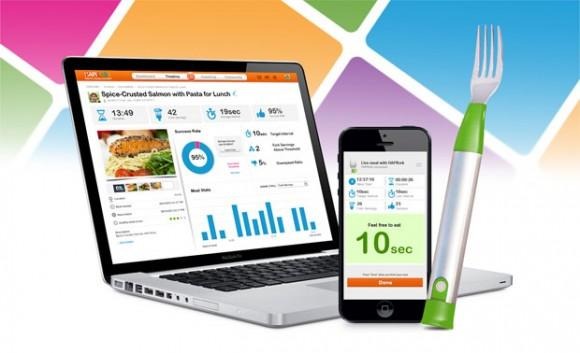 If you missed the other coverage of the HAPIfork, we spent some hands-on time with it during CES. The fork is designed to watch how you're eating, how fast your eating, and if you're chewing for long enough. It pairs with an application that runs on computers or smartphones and tracks statistics about how you eat.
SOURCE: Hapilabs