Hanvon Windows 7 multitouch slate spied [Video]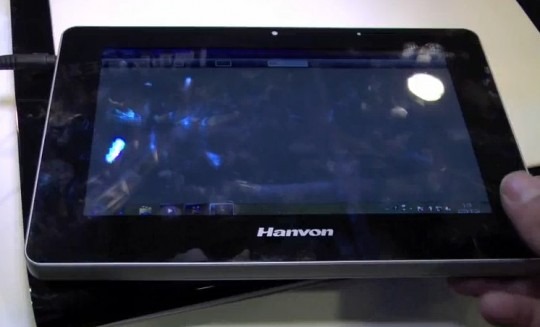 Is there room in your cold, dark heart for a basic multitouch slate running Windows 7?  Hanvon sure hopes so, with the Chinese manufacturer showing off just such a prototype at the IDF 2009 expo last week.  GottaBeMobile's Xavier was on hand to have a brief play, and he reckons the 8.9-inch Atom-based slate feels pretty good.
That's in no small part due to its aluminum casing, though the software side of things seems to need some work as the multitouch looks pretty sluggish to our eyes.  According to Hanvon the slate will arrive in China come Q4, but there's no word on exactly how much it will cost nor whether we'll see it in the US or Europe.