Hanvon TouchPad B20 Hands On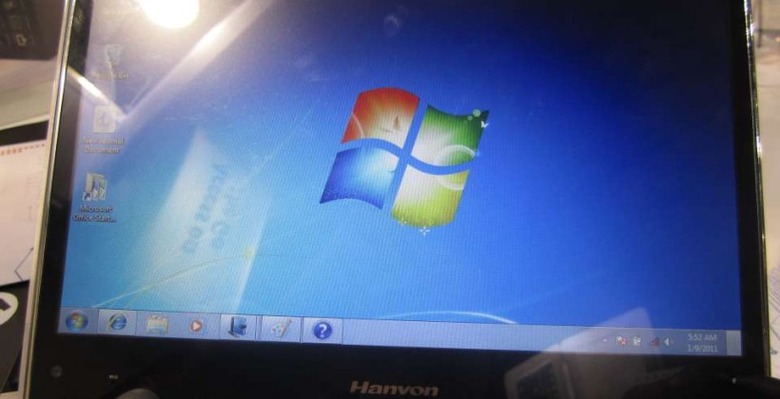 While we were at Hanvon, and we got time to play with the Android tablet running Microsoft Word and other Office applications, we managed to steal some face time with another tablet the company is creating — the TouchPad B20. This device is bigger than the Android version, and Hanvon decided to go with Microsoft's Operating System, instead of Google's mobile offering.
The TouchPad B20 features a 10.1-inch display, and has an Intel Atom Z530 processor clocked at 1.6GHz inside. Windows XP Home Edition 32-bit is pre-installed. The TouchPad B20 also features 1GB DDR2, and a 120GB 1.8-inch SATA hard drive at 4200rpm. There's a 2MP camera on the back, and no front-facing camera. There's two USB ports, an earphone and microphone port, and an HDMI port. The whole system is skinned by Hanvon.
Our time with the device was limited, but we could tell that the tablet is light enough, but with Windows on board, and the $899 price tag we were told, there probably won't be a line growing to get their hands on this device. Check out the hands on images below.